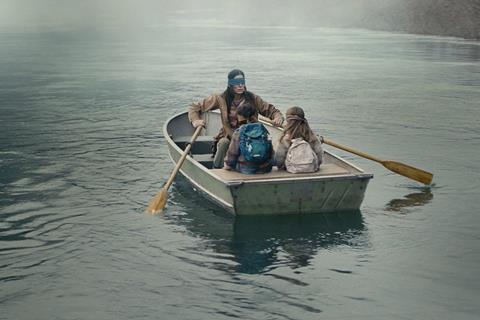 New research from Nielsen has confirmed that a largely young, female and ethnically diverse audience of nearly 26million people in the US tuned in to Netflix's Sandra Bullock horror thriller Bird Box in the first seven days.
The findings from Nielsen relate to people in the US aged two and above and only apply to viewings that were more than six minutes long. Nonetheless the information suggests Netflix was on the right track when on December 28 it declared the show a hit and claimed some 45million accounts had watched the horror thriller in the first week.
Nielsen's relatively young SVOD Content Ratings methodology uses different measurement tools to those Netflix employs. Netflix is not a Nielsen client, so the information and measurement service had access only to limited data.
The company's research applies to "reaches" or "views", when audiences watched Bird Box on a TV screen or streamed it through a device connected to a TV screen. It does not apply to audiences who watched Bird Box solely on a mobile device, tablet, or laptop, although sources suggested that number was likely to be very low.
The Nielsen data disputes Netflix's claim that Bird Box was the streaming platform's most watched original in the first seven days. That accolade belongs to Stranger Things, which according to Nielsen generated less than a million more reaches in its first seven days.
Nielsen said the premiere day reach of Bird Box was 3.5million, less than the 5.4million of Bright, which launched one year earlier in December 2017. However the former demonstrated "extraordinarily consistent" daily consumption over the first 10 days, climbing to nearly 26million compared to 20million for Bright.
Turning to "average minute audience", a common TV ratings metric that is used to court advertisers, the average number of people who tuned in during any 60-second-long portion of Bird Box was 2.9m on December 21 (2018) launch day, rising to 3.7m a day later and reaching a high of 3.895m on December 28.
By that time Bird Box had sparked a wave of commentary on social media and memes were doing the rounds online. Within the first seven days of availability, Bird Box scored an "average minute audience" of more than 24.2million aggregated US viewers aged two or above.
Audience demographics tracked by Nielsen reveal the audience tended to be young (18-34 being the highest band on 36% of consumption), female (nearly 57%), and nearly half of viewership was either African American or Hispanic. Roughly 22% were Hispanic, and 24% African American.
The numbers issued by Netflix recently have prompted remarks that Bird Box's theatrical box office gross would equate to roughly $400m worldwide.
Insiders have cautioned it could be misleading to attempt to translate streaming viewership and average minute audience data into theatrical box office. They say the number of people who might tune into a show for one minute in their home or on a device does not necessarily mean the same number would be willing to see the film in theatres and incur incidental costs associated with film-going. Netflix released Bird Box in theatres for a limited period and has not revealed ticket sales.
Susanne Bier directed the story about a blindfolded woman and her children who embark on a river journey in search of safety after earth is besieged by a deadly supernatural force that must not be seen.