EXCLUSIVE: Pathé/Gurinder Chadha partition drama sets cast ahead of shoot.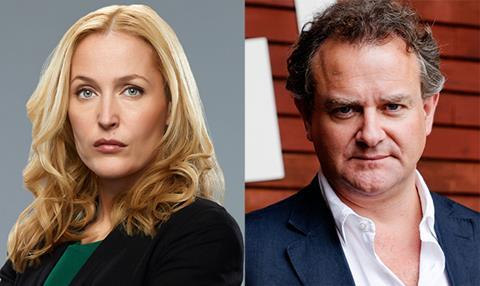 Downton Abbey's Hugh Bonneville and The X Files' Gillian Anderson are to star in Gurinder Chadha's upcoming partition drama Viceroy's House, which is set to shoot in India later this year.
The feature drama will chart the life inside Viceroy's House, the sumptuous Delhi home of the British rulers of India, and the momentous political decisions that led to the Partition of India in 1947.
For six months in 1947, iconic British statesmen Lord Mountbatten assumed the post of last Viceroy, charged with handing India back to its people.
Mountbatten lived upstairs together with his wife and daughter, downstairs lived their 5,000 Hindu, Muslim and Sikh servants. As the political elite took their seats upstairs to wrangle over the birth of independent India, conflict erupted throughout the House.
Chadha, Deepak Nayar and Paul Ritchie produce the feature backed by Pathé and sold by Pathé International.
Bend it Like Beckham director Chadha has also written the script alongside Paul Mayeda Berges and Moira Buffini.
Chadha has most recently teamed up with top theatre producer Sonia Friedman on a London musical version of hit film Bend it Like Beckham.
Pathe will soft launch the project in Cannes, where they will also be talking to buyers about Stephen Frears' Meryl Streep drama Florence Foster Jenkins, which is also in pre-production.
Viceroy's House was co-developed and co-financed by BBC Films. Executive producer is Christine Langan.