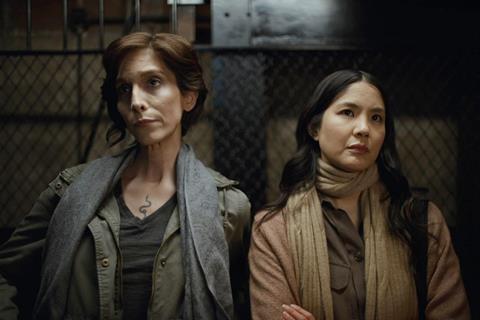 Breaking Glass Pictures has acquired US rights from Vanishing Angle at the Cannes Marché to SXSW selection and LGBTQ+ drama See You Then.
The film follows Kris, who, a decade after abruptly breaking up with Naomi, invites her to dinner to catch-up on their lives, relationships, and Kris's transition.
Iranian-American actress and trans rights activist Pooya Mohseni, and Taiwanese-American actress and singer Lynn Chen star. Mari Walker makes her feature directorial debut.
Vanishing Angle president Matt Miller produced with Mia Schulman, Kristen Uno, and Walker. Executive producers include Bobbi Walker, David Walker, and John Jeffrey Martin of DiffeRant Productions.
See You Then has also played at Outfest Fusion, InsideOut Toronto, and other festivals and will open in US cinemas in early 2022.
Breaking Glass CEO Rich Wolff and VP of acquisitions, business development and sales Scott Motisko negotiated the deal with Miller and Vanishing Angle VP of sales and distribution Benjamin Wiessner.