The publication showcases the UK's talent, facilities and the locations available to film and television productions.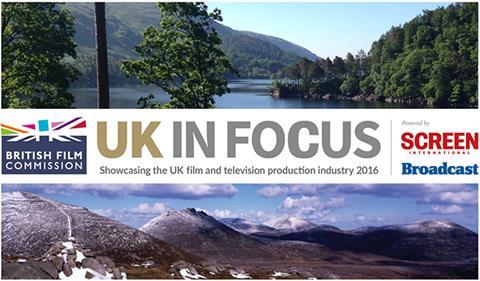 The British Film Commission (BFC) has this year partnered with Screen International's parent company Media Business Insight (MBI) in a refresh of its annual magazine.The publication will showcase major upcoming productions across the UK's regions and nations, spotlighting areas of excellence in the country's infrastructure and skills base.
Screen International and sister publication Broadcast will produce and distribute UK in Focus, which will be launched at the Cannes Film Festival in May and distributed throughout the year at international markets, festivals and events.
Samantha Perahia, the BFC's head of production, commented: "It's a genuine pleasure to be working with MBI on UK in Focus. The BFC's role is to maximise and support film and television production in the UK and to promote the UK industry globally and with MBI's deep sectoral knowledge and expertise, it's the perfect partnership."
Digital versions will also be available on screendaily.com, broadcastnow.co.uk, theknowledgeonline.com and kftv.com.