EXCLUSIVE: The production and finance outfit is has also boarded the forthcoming Bert Trautmann feature.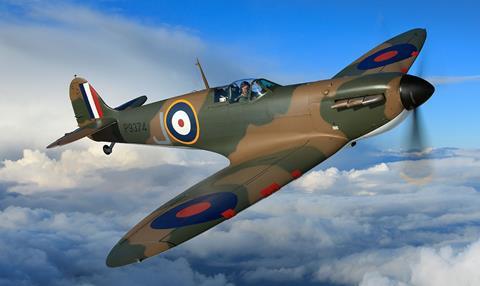 UK production and finance outfit British Film Company, headed up by Moon co-producer Steve Milne, is working on a feature documentary about the iconic British aircraft the Supermarine 'Spitfire'.
The film will chart the history of the plane, including first-hand accounts from veteran pilots. Aviation photographer John Dibbs is filming new footage with surviving Spitfires, while Ant Palmer and David Fairhead are directing.
British Film Company has also revealed that it is partnering with Munich-based Lieblingsfilm and London-based Zephyr Films on an English-language feature about famed German goalkeeper Bert Trautmann, who died in 2013.
The $11m budget feature was launched at Cannes 2015. Marcus H. Rosenmuller is directing the biographical drama, producers are Chris Curling and Robert Marciniak.
Beta Cinema is acting as world sales agent and Square One Entertainment has taken German distribution rights. Principal photography is scheduled to get underway in Spring 2017.
British Film Company's recent investments include Absolutely Fabulous: The Movie, Swallows And Amazons, and Dad's Army.