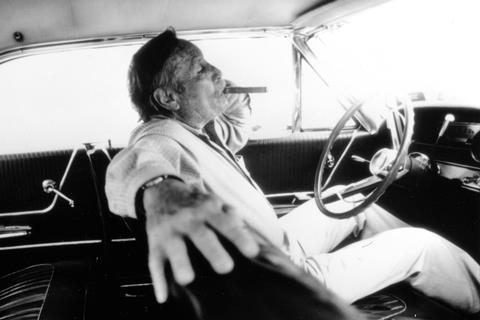 A contemporary British movie version is to be made of Little Boy Blue, one of the novels by cult American writer and convicted criminal Edward Bunker, who died in 2005.
Bunker was the co-star of Quentin Tarantino's Reservoir Dogs (as Mr Blue). His books have sold over 3 million copies and have spawned such films as Straight Time (1978), Animal Factory (2000) and Dog Eat Dog (2016).
Bridge Way Films and Ipso Facto Productions are partnering on the project with Italy's Bronx Films. The film was announced during the EFM by Ipso Facto's Christine Alderson.
Tommaso Pitta is directing and has also scripted the project, which will feature in this year's EFM Co-Production Market as one of 10 projects selected via the Berlinale Talents.
Pitta, a National Film and Television School graduate started his career in theatre, writing and directing award-winning plays for some of Italy's most prestigious theatres. His short film adaptations How I Didn't Become A Piano Player and All The Pain In The World have screened widely on the festival circuit.
Little Boy Blue follows the exploits of Alex, a boy with unique potential who, due to adverse life circumstances and a difficult temperament, enters a life of crime.
"I've always been a great fan of Bunker and feel a very strong connection with his characters. They spark in me a mixture of awe and fear, fascination and compassion," Pitta commented of his sources material.
The new film is being made with the approval of the Bunker estate which issued the following statement: "Tommaso Pitta's screenplay adaptation captures the pain of Alex's abandonment but also the courage the young boy finds in books and the sense of destiny he has that his life can be more than institutions and escape."
Chris Hees will produce for Bridge Way Films. He developed Little Boy Blue using the support of the BFI's Vision Award, an initiative to support 22 of the UK's most promising producers, which was launched again at the end of last year.
Hees will co-produce with Gaetano Di Vaio's Bronx Films.