The trio join the board of the festival, which aims to increase the heritage of British diversity.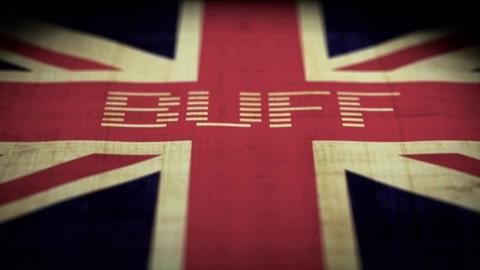 Former Bafta rising star Adam Deacon will join the board of the British Urban Film Festival (BUFF), which celebrated its tenth year in 2015.
In total, there are seven new board members and patrons, including director Mo Ali, whose feature Montana premiered at BUFF in 2014, and actor/director Femi Oyeniran, who appeared alongside Deacon in Kidulthood and had his directorial debut Fresh Off The Boat screen at BUFF in 2009.
Sue Caro, the former senior diversity manager of the BBC, is also a new appointee.
There are four actors joining the board: Clint Dyer (Unknown); Lateef Lovejoy (The Dark Knight); Aaron Fontaine (Hollyoaks); and Kyla Frye (The Key).
Other appointees include producers Charlie Hanson (Cemetery Junction) and Damian Jones (Belle).
Writers Donna Marie Dowe and Babi Isako (Venus vs Mars) complete the new-look board, both of whom will be script judges for the festival's 2016 screenwriting competition.
Emmanuel Anyiam-Osigwe, BUFF's director, said: "I'm delighted to welcome Adam Deacon, Mo Ali & Femi Oyeniran to the BUFF family, a family that already includes Aml Ameen, Larushka Ivan-Zadeh and some of the best business brains in the country.
"I am proud that our board and our festival reflects the creative diversity that we have in the UK. With the bar firmly raised, BUFF is the place to be for the next several years and it's the film festival that every filmmaker wants to be a part of".