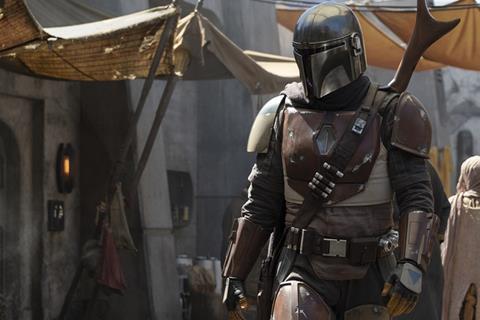 Disney has revealed the title and directors of the live-action Star Wars series now in production for the company's upcoming streaming service, currently known as Disney Play.
Written and executive produced by Jon Favreau, The Mandalorian will have a first episode directed by Dave Filoni, director of the 2008 animated feature Star Wars: The Clone Wars. Subsequent episodes will be directed by Deborah Chow, Rick Famuyiwa (Dope), Bryce Dallas Howard and Taika Waititi, director of last year's Marvel-Disney feature Thor: Ragnarok.
Set in the Star Wars timeline period between 1983's Return Of The Jedi and 2015's The Force Awakens, the series will centre on a lone gunfighter travelling the outer reaches of the galaxy. Mandalorians, including The Empire Strikes Back character Bobba Fett, have appeared in several Star Wars franchise projects, including the TV series that followed the Clone Wars feature.
Favreau, Filoni, Lucasfilm chief Kathleen Kennedy and Colin Wilson will serve as executive producers on the new streaming series, which will reportedly have an overall budget of $100m.
As it prepares for the late 2019 launch of Disney Play, Disney is reportedly also developing original limited series focusing on characters from the Marvel Cinematic Universe including Loki and Scarlet Witch.