The film and television director, producer and writer died of natural causes at his Bel Air Home. He was 89.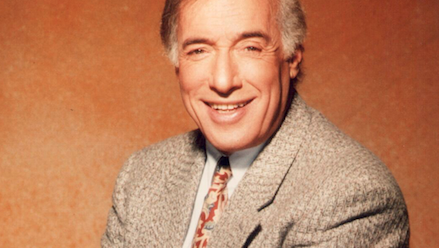 Yorkin was born in the coal mining town of Washington, Pennsylvania on February 22 1926 and after serving in the Navy embarked on a career as a camera engineer for NBC.
He became a stage manager and then writer, working on NBC's variety showcase The Colgate Comedy Hour. He moved into directing that show and then directed stints on programmes such as The Spike Jones Show and Light's Diamond Jubilee.
Film director credits include Love Hurts, Twice In A Lifetime, Arthur 2: On The Rocks, The Thief Who Came To Dinner, Start The Revolution Without Me, Inspector Clouseau, Divorce American Style and Come Blow Your Horn.
He also served as executive producer on Blade Runner and played a role as producer in bringing to fruition the sequel, which is set to begin shooting next summer.
His credits as TV director include The Dinah Shore Show, The Tony Martin Show, The George Gobel Show and The Tennessee Ernie Ford Show, as well as the stand-alone multiple Emmy winner An Evening With Fred Astaire.
Yorkin is survived by his wife Cynthia Sikes Yorkin, sons David and Michael, daughters Nicole and Jessica, and four grandchildren. The family has arranged a private funeral.