Pale Moon's Daihachi Yoshida [pictured] directed the sci-fi tragicomedy, currently in post-production.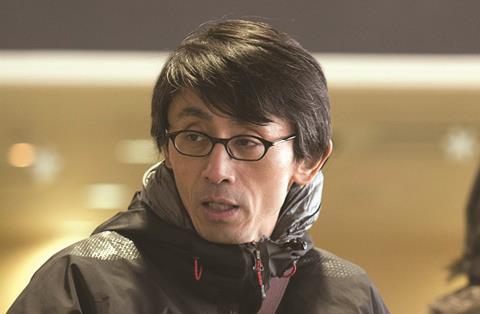 Gaga Corporation will represent sales on Beautiful Star (working title), an adaptation of the novel of the same name by Japanese literary giant Yukio Mishima, at the Asian Film Market in Busan later this month.
Directed by Pale Moon helmer Daihachi Yoshida, the sci-fi tragicomedy focuses on a family who suddenly come to believe that they are extraterrestrials.
The family members are played by Lily Franky (Like Father, Like Son), Kazuya Kamenashi (It's Me, It's Me), Ai Hashimoto (Little Forest) and Tomoko Nakajima (Tokyo Family).
Gaga also produced the project, which was filmed in the Tokyo area earlier this year. It will bow in Japan next May.
Probably better known to modern generations for his death by seppuku, or ritual disembowelment, while trying to overthrow the Japanese government in 1970, Mishima was a prolific novelist and playwright who typically wrote serious dramas.
First published in 1962, Beautiful Star, or Utsukushii Hoshii, is seen as a Mishima's most avant-garde novel.
At the Asian Film Market, Gaga will handle the sci-fi action comedy Gintama, which was written and directed by Yuichi Fukuda of HK: Forbidden Super Hero fame, for worldwide distribution outside of Asia.
It will also handle the Keishi Otomo suspense thriller Museum for territories outside Japan, Taiwan and Singapore.