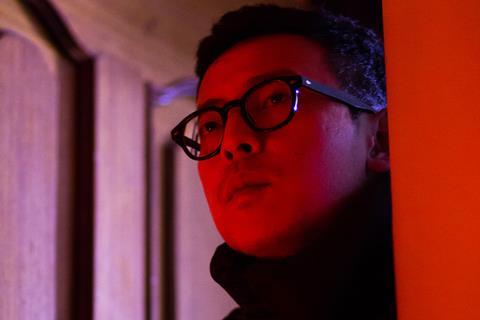 At the Busan International Film Festival (BIFF), the Asian Project Market (APM) wrapped today (9 Oct) with the Busan Award going to The Final Print, directed by Jang Woo-jin and produced by Han Sunhee.
Sponsored by Busan Metropolitan City, the Busan Award comes with a cash prize of $15,000.
Currently in script development, The Final Print follows a South Korean photographer in Berlin who takes pictures of her night drinking and getting high with a North Korean couple she meets. Upon waking the next day she learns they have suddenly died, so retraces her steps to find her missing camera and solve the mystery.
Jang's credits include Autumn, Autumn which won the Vision - Director's Award at BIFF in 2016 and screened at the Berlinale Forum in 2017.
The newly established MAS Award ($20,000) went to Yesterday Will Be Perfect, a Hong Kong (China)-Canada project directed by Timothy Yeung and produced by Julia Chu and Feron Lau.
In pre-production, the film is about a Chinese woman in Toronto and her two friends, one of which she is secretly in love with, who start a matchmaking service to sell fake marriages to rich Chinese visa students looking for permanent residency, a scheme that ends in ruin.
With a background in television and an MFA in Film Production from NYU Tisch School of the Arts, Yeung's work includes short film 90s Days which sold to the Sundance Channel.
The Bright East Films Award ($15,000) went to Blossom, a project about youths from China directed by Liu Yanwenjun and produced by Nai An and Lin Chi-an.
The CJ Entertainment Award ($10,000) went to Thai project Where We Belong, directed by Kongdej Jaturanrasmee (Tang Wong) and produced by Soros Sukhum (Ten Years Thailand, Tang Wong).
The KOCCA Award ($8,800), given by the Korea Creative Content Agency (KOCCA), went to In The Water, a local project directed by Shin Dongseok (Last Child), who is working again with producer Je Jeongju.
The Lotte Award ($8,800) for a local project went to The Martyrdom, directed by 2017 New Currents Award winner Kim Uiseok (After My Death) and produced by Lee Wonkyu.
The Arte International Prize ($6,880), given by Arte France, went to Japanese project My Small Land (working title), directed by Emma Kawawada and produced by Banse Megumi.
Given by the Norwegian South Film Fund, the Sorfond Award, which invites its winner to the Sorfond Pitching Forum with a package including flight and accommodation, went to The Exam, a co-production between Kurdistan (Iraq), Germany and Japan, directed by Shawkat Amin Korki (Memories On Stone) and produced by Mehmet Aktas (No One Knows About Persian Cats).
The MONEFF Award for $20,000 worth of post-production services went to Man Of The Sea, a local project by Jero Yun, whose Beautiful Days opened BIFF this year.
Running October 7-9, the 21st Asian Project Market arranged a record number of 743 meetings between 29 APM projects and 149 international producers, investors and other professionals.