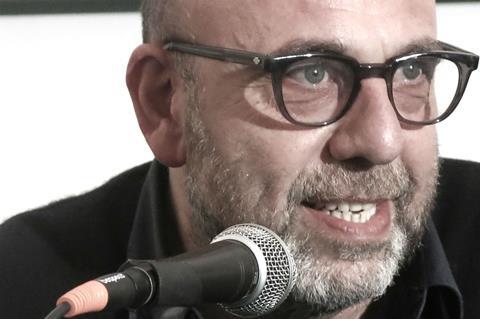 Paris-based Bac Films International has unveiled a raft of pre-sales on Paolo Virzi's upcoming Rome-set comedy noir Notti Magiche revolving around the mysterious death of a film producer.
On the basis of the script and images, the picture has sold to China (Time Vision), Brazil (Imovision), Poland (Against Gravity), Greece (Strada Films), Israel (Lev Films), Turkey (Filmarti) and Switzerland (Filmcoopi).
"We expect to close more territories here after showing a first promo. All Virzi's movies have sold well at the Berlinale while in post-production," said Bac's head of sales Gilles Sousa, who previously launched the director's Human Capital at the EFM.
In other deals, Bac also unveiled new sales on David Freyne's post-zombie era picture The Cured, starring Ellen Page, to Mexico (View Link), China (Time Vision), Italy (Movie Inspired) and Eastern Europe (HBO).
Other upcoming films on the Bac slate include David Oelhoffen's thriller Close Enemies, starring Mathias Schoenaerts and Reda Kateb, and Turkish director Serhat Karaaslan's Passed By Censor.