EXCLUSIVE: Israeli drama scores key deal.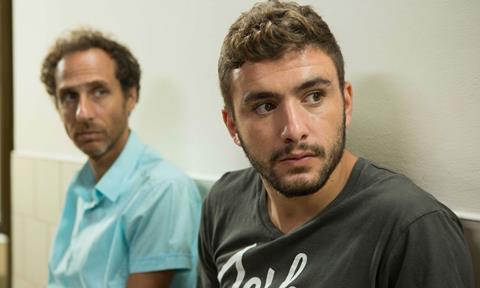 Israeli drama Scaffolding, which premiered in Cannes Film Festival's ACID strand this month, has had its France distribution rights snapped up by Les Acacias.
Sales agent New Europe Film Sales struck the deal on the title, which follows an impulsive troublemaker who forges a special connection with his literature teacher before an unexepected tragedy occurs.
Screen's review called the film "a sharply drawn study of the father-son dynamic".
The film is the debut feature from director Matan Yair, who also penned the screenplay. It stars Asher Lax.
Scaffolding was produced by Gal Greenspan and Roi Kurland of Green Productions in co-production with Stanislaw Dziedzic of Film Produkcja and United King.
It was supported by the Israeli Film Fund and the Polish Film Institute. In 2016, the project won the first pitching prize at the Jerusalem Film Festival.
New Europe is also reporting that further deals and festival selections are in the works.
"We are very proud to begin a new story with Matan Yair whose subtlety and mastery surprised us. The film will be released in France in early 2018," commented a spokesperson for Les Acacias.
The distributor's recent titles include Hong Sang-soo's Right Now, Wrong Then and Midi Z's The Road To Mandalay.