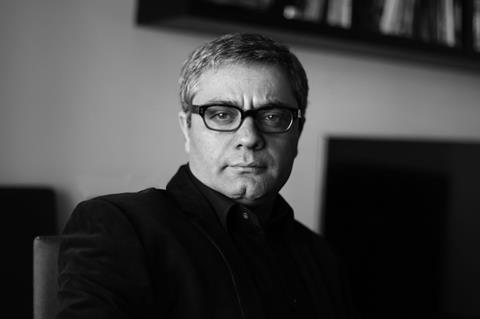 The Cannes film festival, the Berlinale and The European Film Academy (EFA) have joined a raft of festivals and organisations to protest the "imminent incarceration" of filmmaker Mohammad Rasoulof in his native Iran.
Rasoulof was summoned by Iranian authorities to serve a suspended one-year prison sentence on March 4, just days after he won the Golden Bear for his film There Is No Evil on February 29.
"Our colleague Mohammad Rasoulof is an artist who keeps telling us about a reality we would otherwise know little about," said EFA president Wim Wenders, in a joint letter expressing "deep concern" for the director.
"His Golden Bear-winning film There Is No Evil is a deeply humane portrait of people in extreme situations, situations no human should be forced to experience. We need voices like that of Mohammad Rasoulof, voices defending human rights, freedom and dignity."
Deutsche Filmakademie Ulrich Matthes echoed these sentiments.
"He is a representative master of Iranian cinema: a rich film culture that has provided us with some of the most compelling stories about the human condition. Mohammad Rasoulof's films not only tell us about life in Iran but also speak to us in the universal language of cinema to promote empathy and peace. We need artists like Mohammad Rasoulof to be able to raise their voice without fear of reprisal," he said.
Rasoulof was originally sentenced in July, 2019 by Iran special prosecutor's office for offenses relating to media and culture to a one-year in prison and a two-year ban on practising his profession.
This meant he was unable to attend the Berlinale for the premiere of There Is No Evil or to accept the Golden Bear.
Further signatories of the joint letter comprised the Filmförderung Hamburg Schleswig-Holstein film fund, Filmfest Hamburg, International Documentary Film Festival Amsterdam (IDFA), the International Film Festival Rotterdam (IFFR), the Netherlands Film Fund and the Accademia del Cinema Italiano, which oversees the David di Donatello awards.
The order comes as Iran's prison system is under severe stain due to the coronavirus outbreak, where there have been at least 6,500 reported cases and 149 deaths as of Monday.
"Summoning me to serve my prison sentence only reveals a small fraction of the intolerance and anger that is characteristic of the Iranian regime's response to criticism," Rasoulof was quoted as saying in the joint statement.
"Many cultural activists are in prison for criticising the government. The widespread and uncontrollable spread of the Covid-19 virus in Iranian prisons seriously endangers their lives. These conditions call for an immediate response from the international community."
In a separate statement the Berlinale said it had been dismayed to learn that Rasoulof had been summoned to serve his one-year sentence. The festival said Rasoulof was being punished for creating work that was viewed by the local judiciary as constituting "propaganda against the system".
"We are deeply concerned about the incarceration order for Mohammad Rasoulof. It's shocking that a director is punished so hard for his artistic work", say Berlinale directors Mariette Rissenbeek and Carlo Chatrian. "We hope that the Iranian authorities will soon revise the judgment."