TrustNordisk sells Western starring Mads Mikkelsen into Europe and Asia.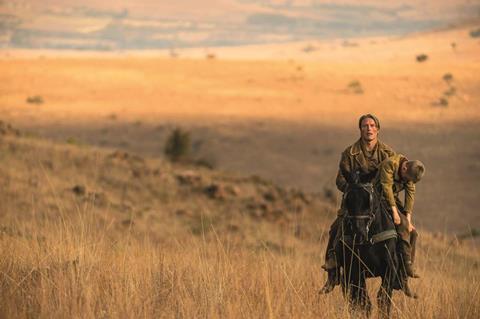 In the wake of the Cannes Film Festival, TrustNordisk has closed a number of deals on Kristian Levring's Western The Salvation.
New sales of the film include to Germany and Austria (Concorde Filmverleih), Japan (Tohokushinsha Film Corporation), Korea (Cinema Republic) and Russia (Cinema Prestige) with negotiations going on in a large number of territories, according to TrustNordisk
Last week it was announced that IFC took the North American rights for the film and among previously announced deals are Benelux (Wild Bunch), Australia/New Zealand (Madman Entertainment), France (Chrysalis/Jour2Fete), Greece (Hollywood Entertainment) and Estonia (Estin Film).
The film received its world premiere in Official Selection at Cannes, screening in out of competition as a Midnight screening.
Directed by Kristian Levring, who co-wrote the feature with Oscar-winner Anders Thomas Jensen (In a Better World, Love is All You Need), the film stars Mikkelsen as a Danish settler in 19th century North America, who sets out to avenge his family.
It co-stars Eva Green, Jeffrey Dean Morgan, Mikael Persbrandt, Eric Cantona and Jonathan Pryce.
The film is produced by Sisse Graum Jørgensen for Zentropa Entertainments33 ApS in co-production with Spier Films from South Africa and Forward Films from UK with the support of The Danish Film Institute, Danish Broadcasting Corporation (DR) and Nordisk Film & TV Fond. Developed with support from Film I Väst and the MEDIA programme of the European Union.
TrustNordisk handles international sales.