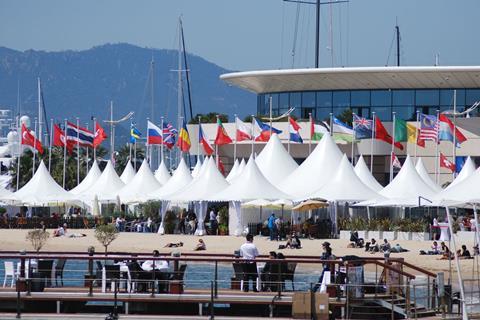 Cannes Critics' Week announced on Friday that its 59th edition would not be taking place on its original scheduled May 13-23 dates but that it was continuing its selection process nonetheless.
The announcement by the Cannes parallel section, devoted to first and second time features and shorts by emerging filmmakers, was not unexpected.
It follows the postponement of the Cannes Film Festival on Thursday (March 19) from its planned May 12-23 dates to a potential unconfirmed slot in end-June, early July due to the worsening coronavirus situation in France and internationally.
Cannes Critics' Week said it had no choice but to abandon its May edition.
"Fully aware of how dire this situation is and in order to comply with the critical measures taken to ensure everyone's safety, La Semaine de la Critique will not be held at the dates initially set for the Cannes Film Festival," the parallel section said in a statement.
"To this day, we carry on with the selection process, in solidarity with filmmakers who directed the films and to fulfil our commitment to professionals who submitted them," it continued.
"We cannot foresee whether we will be able to announce our selection nor how the latter may be carried out. These decisions will be taken in collaboration with institutions, the teams of the various sections of the Cannes Film Festival and representatives of the industry, alongside whom we intend to face this unprecedented crisis.
Cannes Critics' Week typically premieres around a dozen features in and out of competition as well as a selection of 15 short films. For the 2019 edition, it received 1,050 feature film submissions and 1,605 short films.
Last year, Jérémy Clapin's feature-length animation I Lost My Body won the top prize. It went on to be Oscar-nominated in the feature-length animation category. Other films in last year's selection included The Unknown Saint and Vivarium.