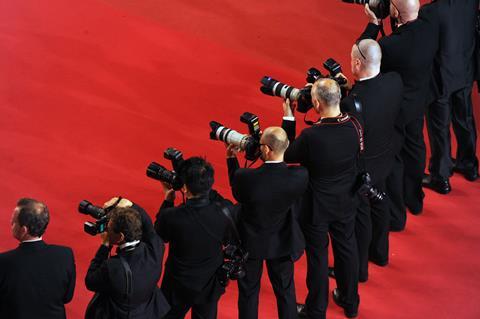 The Cannes Film Festival has denied French media reports on Saturday (March 14) saying the event will not take place as planned in May due to the coronavirus pandemic, even if the official final decision will not take place until April 15.
Weekly news magazine Le Point posted an article on its website on Saturday quoting an unnamed member of the Cannes Film Festival board as saying it would be "difficult if not impossible" for the event to go ahead.
The article sparked a fresh wave of speculation the festival was on the verge of being cancelled.
"Apart from some sensationalist headlines, there is not a single new element with regards to the Cannes Film Festival," a spokesperson for the festival told Screen.
"The event, which should take place on May 12 to 23, is studying the evolution of the national and international situation in consultation with the city of Cannes and the National Cinema Centre (CNC). Together, they will take the decision that imposes itself, at the appropriate moment, in mid-April."
Le Point quoted the unnamed board member as saying that it was proving difficult for the festival to select films from coronavirus struck territories such as China, Korea, Iran and Italy and "without doubt another 50 countries", given that none of their directors or cast would be able to travel to France for the event.
"Screening the films in a 2,000-seat theatre won't be authorised and the smallest alert will worry the festival-goers," the source was also quoted as saying.
The source also questioned whether this year's jury president Spike Lee would still be prepared to make the journey to Cannes.
"We know how hypersensitive Hollywood is with regards to questions of hygiene. I can't see him spending 15 days in the middle of a crowd whose health status has not been checked," the source said.
The US travel ban on travellers arriving from Europe, which begins at midnight EST on Monday (March 16), could also make it complicated for Lee and other US cinema professionals to attend the festival, even if they are willing, if it is still in place. The ban was extended to the UK and Ireland on Saturday.
According to the World Health Organization (WHO), more than 132,500 people have been diagnosed with the virus in 123 countries. The Geneva-based body said on Friday that Europe was now the epicentre of the virus, which is believed to have originated in China.
As of Friday evening, there had been 3,361 confirmed cases of coronavirus in France and 79 related deaths.