Birds Of Passage, which opened this year's Directors' Fortnight programme at Cannes Film Festival, has been picked up for North American distribution by The Orchard.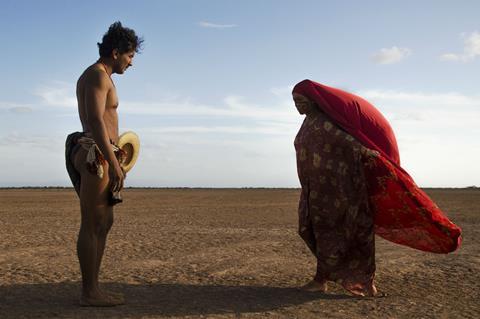 Directed by Cristina Gallego and Ciro Guerro (Embrace Of The Serpent), the film explores the origins of the Colombia drug trade, depicting the impact of drug trafficking on an indigenous family and its culture.
The deal was negotiated by The Orchard's Danielle DiGiacomo and by sales representative Films Boutique's Jean-Christophe Simon and Louis Balsan on behalf of the filmmakers.
"This film was always conceived as a theatrical experience, and there's really no better way to appreciate it than in the cinema," said co-directors Cristina Gallego, Ciro Guerro and producer Katrin Pors. "We are very happy that audiences will have the opportunity to see it the way it was intended, and that we have found a passionate distributor that loves and defends the art of cinema as much as we do."