Baker, Nyoni, Jasper and Carpignano join Cannes veterans Denis, Ferrara, Dumont, Garrel and Gitai.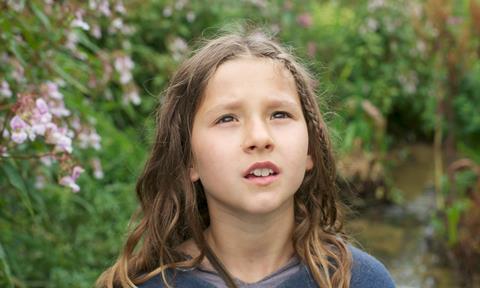 SCROLL DOWN FOR FULL LIST
Tangerine director Sean Baker, the UK's Rungano Nyoni and Italo-American film-maker Jonas Carpignano will be among the buzzed-about names premiering new works at the 49th edition of Cannes Directors' Fortnight this year (18-28 May).
Artistic director Edouard Waintrop unveiled the eclectic selection, comprising 19 feature-length films and another 11 shorts, at a press conference at the Cinéma Le Grand Action in Paris on Thursday (20 April).
Read more: Cannes 2017: Official Selection in full
OPENING AND CLOSING FILMS
Claire Denis will open the 49th edition – running May 18-28 - with Un Beau Soleil Intérieur starring Juliette Binoche, Gérard Depardieu and Xavier Beauvois.
US director Geremy Jasper's debut feature Patti Cake$ - which world premiered at Sundance this year has been selected as the closing film.
US PRESENCE
It is one of two Sundance titles in this year's selection alongside Cary Murnion and Jonathan Milot's "what if" second US civil war scenario, action thriller Bushwick, which Netflix has acquired for France and South Korea.
Other US titles include Sean Baker's The Florida Project (pictured) revolving around a six-year-old girl and her carefree existence with a rag-tag bunch of friends which contrasts with the travails of her struggling parents.
It is Baker's sixth film after his critically-acclaimed micro-budget, iPhone-shot film Tangerine. The Directors' Fortnight selection marks his Cannes debut.
"We've got quite a few US titles this year. This was not a deliberate move. We didn't say to ourselves let's take a look at Trump's America through its independent cinema but we've ended up with four films giving very different snapshots of the United States today," said Waintrop.
ESTABLISHED DIRECTORS
Denis's Un Beau Soleil Intérieur is loosely inspired by French cultural theorist and philosopher Roland Barthe's A Lover's Discourse: Fragments, a collection of musings about what it means to be a lover.
The ensemble cast also includes Bruno Podalydès and Josiane Balasko.
Waintrop described the work as a comedy and suggested it marked something of a departure for Denis.
"What touched us is that it marks a radical change in tone for Claire Denis. We like it when film-makers try something new," he said.
The film-maker was last in Cannes with a film in 2013 with Bastards which premiered in Official Selection in Un Certain Regard.
She is among a slew of established directors in the Cannes parallel section this year alongside Abel Ferrara, Philippe Garrel, Bruno Dumont, Amos Gitai and Sharunas Bartas.
Garrel, who attended the first edition of Directors' Fortnight in 1969 and has been a regular guest ever since, will premiere Lover For A Day (L'Amant D'Un Jour), starring his daughter Esther Garrel as a woman in her 20s who returns home after the breakdown of a relationship to discover her father (Éric Caravaca) is dating a woman the same age as her, played by newcomer Louise Chevillotte.
Dumont will unveil his musical Jeannette The Childhood Of Joan Of Arc, exploring the early life of the French icon (pictured, top).
The director whose previous feature Slack Bay was in the main competition of Cannes's Official Selection last year also has strong ties with Directors' Fortnight having premiered his TV series Li'l Quinquin in the section in 2014.
Ferrara – who was last in Cannes for an unofficial screening of his controversial picture Welcome To New York inspired by the fall of Dominique Strauss Kahn – returns with Alive In France (below).
Part self-portrait, part music documentary it follows a music tour undertaken by Ferrara in France last year, featuring the original music from films such as Bad Lieutenant, Welcome To New York and The Addiction and his long-time collaborators, the composer Joe Delia, actor-singer Paul Hipp and his wife actress Cristina Chiriac.
Lithuania's Bartas will premiere aid convoy drama Frost, set against the backdrop of the recent war in Ukraine and starring Vanessa Paradis, Mantas Janciauskas and Andrzej Chyra.
His last film Peace To Us In Our Dreams screened in Directors' Fortnight in 2015.
Israeli director Gitai will screen West Of The Jordan River (Field Diary Revisited), in which the film-maker revisits the Occupied Palestinian Territories for the first time since his 1982 work Field Diary, capturing the lives of both Israelis and Palestinians living with the consequences of occupation.
The new film explores the continuing inter-connected reality of the military, human rights activists, journalists, Palestinian inhabitants and even Jewish settlers.
NEWCOMERS
The selection is also strong on newcomers. Including Patti Cake$ there are five first features in the line-up.
British-Zambian director Nyoni will premiere her satire I Am Not A Witch (above) about a nine-year-old girl who is accused of being a witch.
"I Am Not A Witch is the surprise title for us which came to us towards the end of the selection process," said Waintrop.
He explained said Directors' Fortnight had first become acquainted with Nyoni's work after she participated in its territory-focused, talent development initiative The Nordic Factory in 2014, making the joint short Listen with Iranian-Finnish director Hamy Ramezan.
"We knew she was working on a feature-length film but was having difficulty finishing it. We received a rough-cut which was far from finished but we liked it so much we wrote quickly to find what could be done… it's a magnificent film set in Zambia, a country that is not often seen in Cannes. We're really excited about it as a film."
French documentarian Sonia Kronlund will unveil her feature documentary debut Nothingwood about larger-than-life Afghan director and producer Salim Shaheen.
The other first features comprise Colombian film-maker Natalia Santa's La Defensa Del Dragón, revolving around the players at an old-style chess club in downtown Bogota, and Italian director Roberto De Paolis's Cuori Puri, about the relationship between a chaste teenage girl and a young parking lot attendant from a tough background.
All first feature films in the line-up are eligible for Cannes Caméra d'Or for best debut film. Last year's winner Divines hailed from the Directors' Fortnight.
SOPHOMORE AND THIRD FEATURES
The selection also includes A Ciambra, the eagerly awaited second feature of Italo-American director Jonas Carpignano, after his gritty immigrant drama Mediterranea which premiered in Cannes' Critics Week in 2015.
Revolving around a street-wise young Roma boy called Pio, the film is set and was shot in a Roma encampment in southern Italy and features amateur actors from that community.
It builds on a short of the same name, which premiered in Cannes Critics' Week in 2014, winning Carpignano the section's Discovery Award.
Veteran Italian documentarian Leonardo Di Costanzo will show his second fiction feature The Intruder (L'Intrusa) set against the backdrop of Naples.
Ballerina Raffaella Giordano makes her big screen debut as a social worker whose life's work is thrown into question when the wife of a local Camorra boss takes refuge in her shelter on the outskirts of the city.
Chinese-American director Chloé Zhao returns to Directors Fortnight with her second feature The Rider, having screened her debut picture Songs My Brothers Taught Me in the selection in 2015 after a premiere in Sundance.
Her new work revolves around a young cowboy, searching for a new identity after a near fatal rodeo accident.
French director Carine Tardieu will make her Cannes debut with her third film Just To Be Sure (Ôtez-moi D'Un Doute), an ensemble family tragi-comedy starring François Damiens as a 45-year-old widower who goes in search of his biological father.
Compatriot film-maker Vladimir de Fontenay, who is based between New York and Paris, will debut his second feature, the US-set drama Mobile Homes, starring Imogen Poots as young women who takes refuge in a trailer park with her eight-year-old son in a bid to break-out of a life living as drifter, moving from motel to motel.
It is adapted from his short film of the same name which played at SXSW in 2013.
Indonesian director Mouly Surya will also make her Cannes debut with Marlina The Murderer In Four Acts (below) about a young woman who goes on an empowering search for justice after she is attacked by a gang.
The film was presented to Cannes at the project stage at the L'Atélier co-financing event of Cannes Cinefondation in 2015.
CARROSSE D'OR
As previously announced, this year's Carrosse D'Or (Golden Carriage) prize will be awarded to German director Werner Herzog.
LEBANON FOCUS
Directors' Fortnight is also hosting the fourth edition of its talent development initiative The Factory which this year is focused on emerging directors from Lebanon.
Under the scheme, talents from the focus territory are paired with emerging directors from across the world to work on a joint short film.
This year's pairings comprised Ahmad Ghossein and Lucie La Chimia; Mounia Akl and Ernesto Vilalobos; Rami Kodeih and Una Gunjak and Shirin Abu Shaqra and Manuel Maria Almereyda Perrone.
The fruits of their collaborations – shot at the beginning of this year – will be screened on the opening day of the Fortnight.
The initiative has previously focused on Taiwan, the Nordics, Chile and South Africa.
The full list
FEATURE FILMS
A Ciambra, Jonas Carpignano

Alive In France, Abel Ferrara
Bushwick, Cary Murnion and Jonathan Milott
Cuori Puri, Roberto De Paolis *
The Florida Project, Sean Baker
Frost, Sharunas Bartas
I Am Not A Witch, Rungano Nyoni *
Jeannette, The Childhood Of Joan Of Arc, Bruno Dumont
Lover For A Day (L'Amant d'un jour), Philippe Garrel
The Intruder (L' Intrusa), Leonardo Di Costanza
La Defensa del Dragón, Natalia Santa*
Marlina The Murderer In Four Acts, Surya Mouly
Mobile Homes, Vladimir de Fontenay
Nothingwood, Sonia Kronlund *
Just To Be Sure (Ôtez-Moi d'un doute), Carine Tardieu
Patti Cake$, Geremy Jasper* (closing film)
The Rider, Chloé Zhao
Un Beau Soleil Intérieur, Claire Denis (opening film)
West Of The Jordan River (Field Diary Revisited), Amos Gitai
* first film, eligible for the Camera d'Or
SHORT FILMS
Água Mole, Laura Goncalves & Alexandra Ramires
Copa-Loca, Christos Massalas
Crème De Menthe, Philippe David Gagné & Jean-Marc E. Roy
Farpões, Baldios, Marta Mateus
La Bouche, Camilo Restrepo
Min Börda, Niki Lindroth von Bahr
Nada, Gabriel Martins
Retour à Genoa City, Benoit Grimalt
Tangente, Julie Jouve & Rida Belghiat
Tijuana Tales, Jean-Charles Hue
Trešnje, Dubravka Turić
Want more film industry insight? Get Screen International's print and online offering delivered to your doorstep and inbox from only £99. Find out more here.