Panelists emphasise importance of diverse voices on Cannes panel.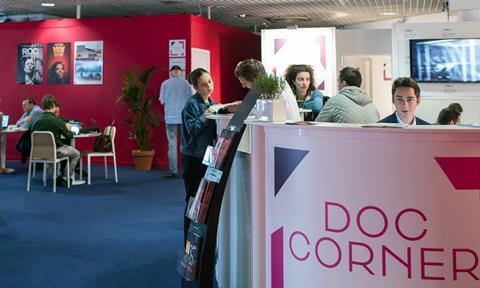 The non-fiction community isn't stuck in a "liberal bubble," said Kathy Im, director journalism & media, The MacArthur Foundation, during a Cannes Doc Day panel of documentary experts discussing the challenges and opportunities of making non-fiction films in the "post-truth" era.
"I don't think that we should apologise that we care about human rights, we care about health care, we think climate change is real," Im said. "These things are universal. If we look carefully at some of the documentaries that are being made in the US, if you look at the body of work supported by liberal foundations or public television, there is quite a bit of diversity."
Diversity of voices and reaching a diverse audience is important, added Carrie Lozano, director of IDA's Enterprise Documentary Fund. "I want to urge filmmakers that you can be creative to be more universal. We can tell stories in a way that can reach more people."
Kathleen Lingo, executive producer, Op-Docs, The New York Times, pointed out the responsibility that is shared by storytellers, distribution platforms and also the audience.
"Every Op-Doc is fact-checked because we're part of The New York Times. Our films have to be factually accurate, we do that with each and every film. We try to be transparent…I would never want someone to watch an Op-Doc and feel misled."
She also stressed that the audience has to be more savvy than ever about what content they are watching and believing. "How is it being paid for? Who wants me to see this? How did it get to me? Who distributed it to me, did I go somewhere to find it or was it pushed to me? It's complicated but we all need to ask ourselves these questions. "
Coming from an investigative journalism background, French journalist and filmmaker Laurent Richard pointed out that Trump's antagonism towards journalists is having a chilling affect globally, not just in the US. He unveiled plans for the September launch of the Freedom Voices Network, which will help endangered journalists get important stories out even if they are imprisoned or killed.
"If someone is willing to risk his life or his freedom for information, it's because that information will be very critical," Richard said.
Gonzalo Lamela, Uruguay-based filmmaker and director of Films For Transparency, is working on a series of films about corruption in Latin America. "We try to show that corruption is not just political, it's in all our life. We have to create documentaries to inspire people to change these values," he said.
Lozano said she thought in the US "a lot more filmmakers are taking on more investigational films or investigative reporting. This is something of a transition. They are trying to really understand what is going on in with certain issues."
Other speakers throughout Doc Day included filmmakers Amos Gitai, Jude Ratnam, May Odeh, Kaouther Ben Hania and Barbet Schroeder.
Screen International was the media partner of Doc Day, which is organised by the Marche with the support of Just Films-Ford Foundation and the CNC, in association with L'OEil d'or Documentary Award.