Teaser clip of Herzog's documentary about the relationship between humans and volcanoes to be screened at Cannes.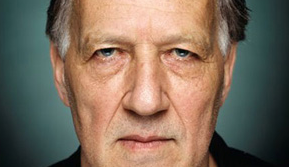 London-based Dogwoof has acquired worldwide rights to Werner Herzog's long-gestating volcano documentary Into The Inferno. A teaser clip of the film, in pre-production, will be screened by Dogwoof to buyers as part of their Cannes Marche promo reel on May 15.
Herzog, whose documentary films include Grizzly Man and Cave of Forgotten Dreams, will explore why, where and how human civilization is inextricably linked with volcanoes. Filmed around the world, Herzog will team up with volcanologist Professor Clive Oppenheimer to tell the story of the relationship between volcanoes, our planet and human society.
Dogwoof head of distribution Oli Harbottle negotiated the deal with André Singer and Richard Melman of Spring Films, the UK co-producer (in association with co-producers Herzog Film and Matter of Fact Media), for Dogwoof to handle the sale of all international rights, excluding Canada.
Dogwoof will also act as UK distributor.
Filming will commence this year in North Korea and then across the globe – Indonesia, Italy, Hawaii, Iceland and Eritrea amongst others - with delivery expected in 2016.
The project has been in the pipeline since 2006, when Herzog met Professor Oppenheimer at Mount Erebus in Antarctica while filming Encounters at the End of the World.
At this year's Berlin Film Festival, Herzog told Screen that he was also working on supervolcano thriller Salt and Fire.
German actress Veronica Ferres (Klimt) will star in the romantic thriller about a scientist in South America who clashes with the head of the corporation responsible for an ecological disaster.
When she learns of the potential eruption of a supervolcano in the region, the scientist teams up with her nemesis to avert a global catastrophe.
Herzog wrote the script and will produce with his Queen Of The Desert collaborator and Margin Call producer Michael Benaroya alongside Nina Maag of Construction Film and Canana Films' Pablo Cruz. CAA represents US rights.
The producers plan to shoot Salt And Fire on the Bolivian salt flats.