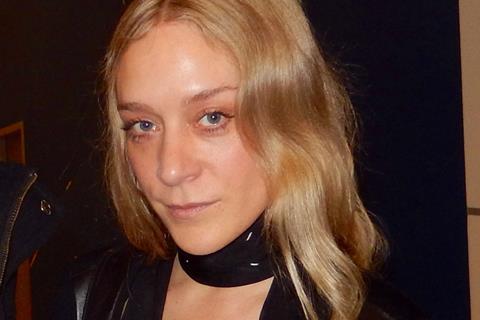 Chloe Sevigny, one of the stars of Cannes opening film The Dead Don't Die, has directed a short that is among the selections that will screen on the Croisette next month.

Sevigny's 15-minute film is entitled White Echo and will compete for the short film Palme d'Or that president of the jury Claire Denis will hand out on May 25.
The actor-director's 2016 short Kitty screened in Cannes Critics Week and won the Palme de whiskers, and she also directed the 2017 short Carmen.
Selections include The Van (Albania-France) by Erenik Beqiri; Anna (Ukraine-Israel-UK) by Dekel Berenson; The Jump (France) by Vanessa Dumont and Nicolas Davenel; The Distance Between Us And The Sky (Greece-France) by Vasilis Kekatos; and All Inclusive (Finland) by Teemu Nikki.
Elin Overgaard will attend with Who Talks (Sweden), and the remaining entrants are: And Then The Bear (France) by Agnès Patron; Parparim (Israel) by Yona Rozenkier; Monster God (Argentina) by Agustina San Martin; and The Nap (Argentina) by Federico Luis Tachella.
The Cannes Film Festival is set to run from May 14-25.