EXCLUSIVE: Gaumont, The Solution pre-buys among deals.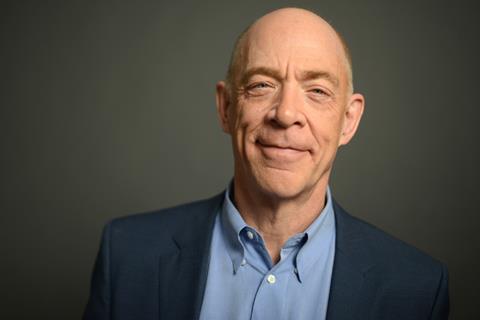 Euro distributor Ascot Elite has finalised deals for German-speaking Europe on a trio of Cannes market titles, including upcoming JK Simmons (Whiplash) and Emile Hirsch (Into the Wild) comedy The Runaround from The Solution.
Due to shoot this summer in Los Angeles, Gavin Wiesen will direct The Runaround from a screenplay by Seth W Owen about a globe-trotting workaholic father who enlists the help of his daughter's awkward ex to find his girl during a layover in Los Angeles.
From Gaumont, the outfit pre-bought new French drama-comedy Le Coeur en Braille from Cesar-winning actor-director Michel Boujenah.
Set to shoot this August, Pascal Elbe (The Other Son) and Charles Berling (March of the Penguins) are among the cast of the drama based on Pascal Ruten's novel about the friendship between a cellist who is losing her sight and a young boy who helps her hide the condition from her peers so that she can pursue her passion.
Stephan Giger, COO Ascot Elite Entertainment Group said of the acquisition: "This great script promises a funny and touching movie with a lot of heart and a story which is able to keep the right balance between humour and sincerity. Sometimes it's exactly these kind of stories that hit the right nerve among audiences and become everybody's darling."
Ascot Elite also acquired all rights to completed screwball comedy Larry Gaye: Renegade Male Flight Attendant from Other Angle Pictures.
Mark Feuerstein (Royal Pains) stars alongside Rebecca Romijn (X-Men), Stanley Tucci (The Hunger Games) and Marcia Gay Harden (Pollock) in the story of a self-anointed 'renegade' male flight attendant tasked with saving the day when the airline he works for tries to eliminate flight attendants as a cost-cutting measure.
Stephan Giger, COO Ascot Elite Entertainment Group said of the three deals: "Capturing our heart immediately and at the same time tickling our funny bone, these three new, fresh and very entertaining titles succeed at it all."