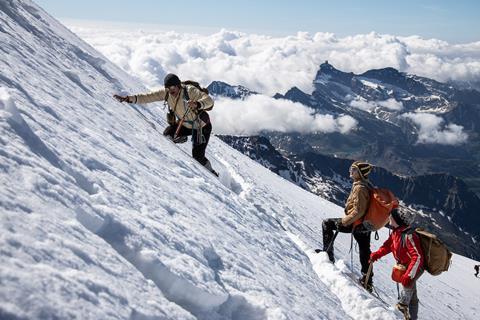 Sideshow and Janus Films have acquired North American rights to Cannes jury prize winner The Eight Mountains directed by Felix van Groeningen and Charlotte Vandermeersch.
The story about a friendship spanning a lifetime in the Italian Alpine valley of Aosta is based on Paolo Cognetti's award-winning novel of the same name and stars Luca Marinelli and Alessandro Borghi, Filippo Timi, Elena Lietti and Elisabetta Mazzullo. Van Groeningen and Vandermeersch co-wrote the screenplay.
Mario Gianani and Lorenzo Gangarossa produced for Wildside in co-production with Belgium's Rufus and Menuetto, France's Pyramide Pictures and Vision Distribution in collaboration with the UK's Elastic and Sky.
Sideshow and Janus Films plan a theatrical release at the end of the year and negotiated the deal with CAA Media Finance and Vision Distribution on behalf of the filmmakers.