DDD60 initiative is aimed at improving VR experience online and at festivals.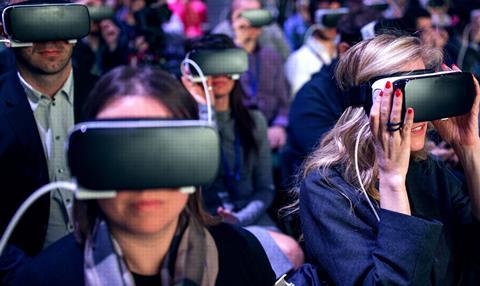 The Cannes Film Festival Marché du Film is partnering with a consortium of European film and tech organisations on a venture designed to improve the user experience of virtual reality content online and at festivals.
Partnering with the Marché are UK film festival Sheffield Doc/Fest, French documentary market Sunny Side of the Doc, Finnish event Tampere Film Festival, technology developer Spin Digital, and film data specialists Reelport GMBH.
The joint venture plans to enhance end-users' experience when accessing VR online by reducing file sizes, which are typically gigantic due to the sheer amount of data involved in rendering VR environments.
The project has received funding from the European Union's Horizon 2020 research and innovation programme - which is distributing €80bn of funding over seven years (2014 – 2020) - and the partnering organstions are jointly matching the level of funding put in by the EU.
Spin Digital is being employed to develop compression technology and transcoding mechanisms which it is hoped will reduce the necessary sizes of content uploads, in turn making VR content more accessible and less costly.
The project, dubbed DDD60, commences this month. Spin Digital is working towards a delivery date of 2018, when progress will be presented at the initiative's festival partners.