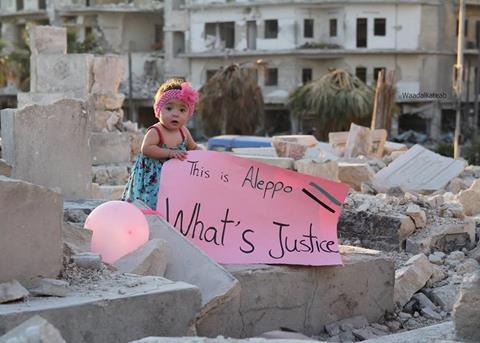 Waad al-Kateab and Edward Watts' documentary For Sama, which won the Prix L'Œil d'Or for best documentary at this year's Cannes Film Festival, has been sold to KMBO for France and Just Wanted for Italy among a hot of international deals for Vienna and Los Angeles-based Autlook Filmsales.

KMBO is planning a theatrical release in late autumn 2019.
For Sama has also been sold to Europafilm (Norway), Ost For Paradise (Denmark), Filmtrade (Greece), Greta Garbo Distribution (Lithuania), Periscoop (The Netherlands), Moov (Belgium), Bio Paradis (Iceland), Against Gravity (Poland), Filmladen (Austria), Studios Entertainment (Sweden), Swallow Wings (Taiwan), Edko (HongKong), Atnine (South Korea).
Autlook is in final negotiations with Germany, Switzerland and Spain and TV rights in MENA.
For Sama tells the story of co-director Waad al-Kateab, who wrestles with an impossible choice; to stay in a war zone and support her community or flee the city to protect her daughter's life.
It was produced by the UK's Channel 4 News/ITN Productions for Channel 4 and PBS/Frontline.