The initiative will support 20 projects exploring alternative storytelling through digital technologies.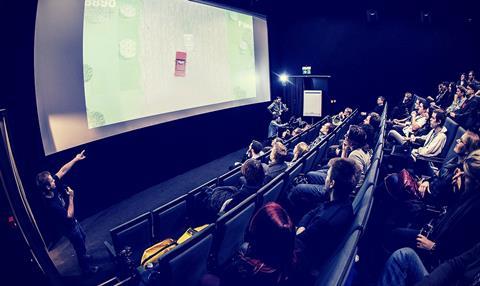 The Tallinn Black Nights Film Festival announced in Cannes the launch of Storytek, a three-month accelerator programme to support the emergence of alternative storytelling.
There will be 20 pilot projects selected by an international team of mentors to take part in a three-month programme that will link together film-makers with technology developers.
Confirmed mentors include Glenn Gainor, president of physical production for Screen Gems; John Heinsen, CEO of BunnyGraph Entertainment; Rain Rannu, Estonian founder of mobile payments service Fortumo; Domenico La Porta, director of Wallimage R/O Institute; Maxine de Vere, film producer and production supervisor; Heikki Haldre, Estonian tech evangelist; Lance Weiler, US writer, director and experience designer; and Paul Tyler, a UK TV and digital production expert.
Among the topics of discussion for selected film-makers will be how to expand original narratives to digital platforms such as games, online platforms and virtual reality, as well as the monetisation of multi-platform content.
The programme will run between November 2016 and February 2017 in Estonia and Belgium, with the pilot edition kicking off at the Industry@Tallinn summit during this year's Black Nights Film Festival.
At the end of the programme, participants will pitch projects to selected European and international financiers with the goal of bringing them to the Black Nights Film Festival within two years.
Storytek will act as co-investor on the winning projects, putting in up to 7% of the budget for each one. The inaugural edition will focus on East Asia, with partners from Singapore, South Korea and Malaysia.
"Storytek will draw on Estonia's landscape of technology entrepreneurs and venture capital financiers with the goal of connecting them with talented creatives all over the world," said Sten Saluveer, creative curator of Storytek and head of development & special projects for Black Nights Film Festival.
"Today, producers need to look beyond films to create appealing stories in multiple formats whether online, games or virtual reality. Storytek is set up to help producers take advantage of these possibilities."
Storytek is operated in partnership with the R/O Institute of Belgian financier Wallimage. Submissions open June 2016.