Screen rounds up the films from across the globe that could launch at Cannes…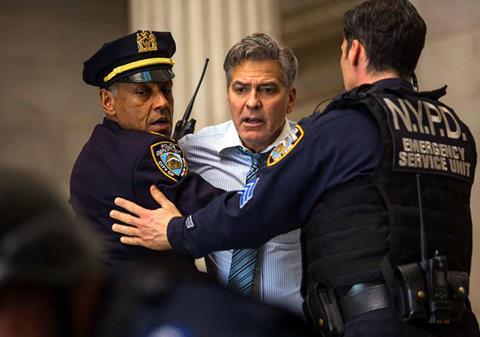 With less than a month to go until the Cannes Film Festival announces its line-up at its annual Paris press conference on April 14, Screen looks at what could make it into Official Selection and the parallel sections of Directors' Fortnight and Critics' Week.
UK and Ireland
The UK could have one of its strongest Cannes for years with hot favourites for a competition slot including Andrea Arnold's Shia LaBeouf-starring US road movie American Honey and Ken Loach's gritty Northern England-set drama I, Daniel Blake. It would be Loach's 12th time in competition.
Ben Wheatley is also reportedly gunning for an Official Selection slot for his 1970s Boston-set, gangland thriller Free Fire, potentially Out of Competition or in Midnight Screenings. He was last in Cannes with Sightseers in Directors' Fortnight.
Other UK hopefuls include Stephen Frears' Florence Foster Jenkins and Indian director Ritesh Batra's The Sense Of An Ending.
Ireland could be represented by Jim Sheridan's The Secret Scripture [pictured right], starring Rooney Mara and Vanessa Redgrave as the centenarian at the heart of tale at different stages of her tragic life; Gerard Barrett's Brain On Fire, charting a woman's descent into insanity, and Brendan Muldowney's Pilgrimage about a group of 13th century monks on a mission to transport a precious relic across the country.
Colm McCarthy's The Girl With All The Gifts is another outside chance, most likely in a sidebar section.
US
Oliver Stone is reportedly negotiating an Out of Competition slot for Snowden, rather than face the full force of the critics in Competition. It was reported last week that Jodie Foster's Money Monster [pictured top] had already secured such a place Out of Competition
There is also growing buzz over the inclusion of Shane Black's 1970s Los Angeles crime-mystery-comedy The Nice Guys – starring Cannes habitué Ryan Gosling and Russell Crowe as two unorthodox detectives investigating. Warner Bros. has set a May 20 release date.
Other US titles in the running for a Cannes splash include Jim Jarmusch's Paterson, starring Adam Driver as a poetry-writing bus driver; Terrence Malik's creation of the universe documentary Voyage of Time, Jeff Nichols's Loving, Woody Allen's Cafe Society starring Kristen Stewart and Jesse Eisenberg, and Belgian director Fabrice du Welz's Message From The King about a mysterious man who arrives in Los Angeles from South African to avenge his sister's death.
There is also been speculation that Sundance hit Manchester By The Sea might find a Cannes berth too.
Gaston Pavlovich, producer of Martin Scorsese's historical Japan-set drama Silence, indicated last year that plan was to debut it at Cannes if post-production was finished in time. This year marks the 40th anniversary of Scorsese's Golden Palm win for Taxi.
Another strong contender is Sean Penn drama The Last Face, starring Charlize Theron, Javier Bardem, Adèle Exarchopoulos and Jean Reno.
Films which are also being tipped to attend but will most likely launch later on in the year include The Founder, starring Michael Keaton as the founder of the MacDonald's fast food giant; Denis Villeneuve's sci-fi drama The Story of Your Life and Clint Eastwood's Sully .
Canada
Having expressed disappointment when Laurence Anyways was selected for Un Certain Regard in 2012 and having tasted life in Competition with Mommy in 2014, Xavier Dolan is unlikely to plump for anything less than another shot at the Palme d'Or for It's Only The End Of The World starring Gaspard Ulliel as a terminally ill writer who returns to his estranged family to die.
Compatriots Dominique Abel and Fiona Gordon are also being tipped for a Cannes outing with Lost In Paris, about a Canadian woman who heads to Paris to track down an aunt who sent her a letter calling for help. Their critically acclaimed The Fairy premiered in Directors' Fortnight in 2011.
France
France accounted for a quarter of the titles premiering in Official Selection, Directors' Fortnight, Critics' Week and ACID in 2015. Will it dominate again this year?
Memento Films Distribution has set a French May 11 release for Bruno Dumont's quirky period whodunit Slack Bay, starring Juliette Binoche, Fabrice Luchini and Valeria Bruni Tedeschi, making a Cannes premiere look a certainty.
Other French titles in the running include Bertrand Bonello's Nocturama (a.k.a Paris Is Happening), about the occupation of a Paris department store by a bunch of teenagers; Olivier Assayas's Kristen Stewart-starring fantasy drama Personal Shopper, and Alain Guiraudie's Staying Vertical.
A younger generation of film-makers could be represented by Justine Triet's comedy-drama In Bed With Victoria, Rebecca Zlotowski's 1930s-set thriller Planetarium starring Natalie Portman and Lily-Rose Depp; Katell Quillévéré's organ-transplant drama The Heart, Vincent Rottiers' Toril and Julia Ducourneau's Raw.
French media is also gunning for Francois Ozon's post-World War One drama Frantz, starring Pierre Niney, although its scheduled autumn release suggests a Venice or Toronto launch. He was last at Cannes in 2013 with Young and Beautiful.
The late Icelandic-French film-maker Solveig Anspach's final film The Life Aquatic, about a crane operator who falls for a swimming instructor, is also being tipped for a Cannes premiere, perhaps in one of the parallel sections.
Tran Anh Hung's Eternity should also be ready in time. Berenice Bejo, Audrey Tautou and Melanie Laurent co-star in this inter-generational drama revolving around the lives of women in the late 19th century France. It is a first French-language feature for the Vietnam-born, French director who won the Golden Camera for his Oscar-nominated The Scent Of Green Papaya in 1993.
Paul Verhoeven could also make his French-language debut at the festival with Elle, starring Isabelle Huppert as a tough company boss who seeks revenge on a violent attacker.
Japanese Kiyoshi Kurosawa's first French-language film, fantasy drama The Woman in the Silver Plate – starring Olivier Gourmet as a recently-widowed fashion photographer fascinated by an old printing technique that gives its subjects eternal life — could also be in the frame for a Cannes premiere.
Germany
Germany traditionally has a low profile at Cannes and it appears that 2016 will not be an exception.
However, Wim Wenders is a strong candidate with The Beautiful Days Of Aranjuez, co-written by his Wings Of Desire co-writer Peter Handke. Set in the modern day in the Spanish city of Aranjuez, the story of unspoken desires and passion features a cast including Reda Kateb memories and Nick Cave.
Another title being bandied about is Maren Ade's father and daughter drama Toni Erdmann. Fatih Akin has indicated, however, that it is unlikely his coming-of-age road trip tale Goodbye Berlin will be ready for May.
The director, who last played in Competition in 2007 with The Edge of Heaven , turned down a Cannes premiere for his last film The Cut in 2014 in favour of Venice.
Spain
Last in Cannes in 2011 with The Skin I Live In, Pedro Almodovar fans are hoping he will be hitting the Palais with Julieta, starring Emma Suarez and Adriana Ugarte as the adult and young Julieta, a teacher trying to reconnect with her daughter to explain secrets she has kept for 30 years. It is released in Spain in April but that does not preclude a trip to Cannes.
First images have also been released for Juan Antonio Bayona's A Monster Calls – about a boy who escapes into a fantasy world - but its October release suggests a Toronto premiere.
A more likely inclusion could be Albert Serra's costume drama The Last Days Of Louis XIV starring Jean-Pierre Léaud as the bedridden king.
Morocco-based Spanish filmmaker Olivier Laxe is also hoping to return to Cannes with his second film The Mimosas – set against the backdrop of the Atlas Mountains, having premiered his debut work You Are All Captains in Directors' Fortnight in 2010, winning the FIPRESCI prize.
Italy
Italy had a strong presence last year with Matteo Garrone, Paolo Sorrentino and Nanni Moretti screening in competition but the country left empty-handed.
Italian titles in the running this year include Paolo Virzì's Like Crazy, Marco Bellocchio's Fai Bei Sogni and perhaps Gabriele Muccino's youthful drama Summertime about two Italian youngsters who hook up with a young gay couple while on a road trip in the US.
Other titles on the side-lines include Edoardo De Angelis's Indivisible, about a novelty Siamese twin singing act, Andrea Molaioli's Slam (Tutto Per Una Ragazza), transposing Nick Hornby's novel to Italy, and Francesco Patierno's Benedict Cumberbatch-narrated feature documentary Naples '44, bringing Norman Lewis's war diary to life.
Nordics
Sweden's hottest candidate will be The Giant, the debut feature from Johannes Nyholm, who has brought three shorts to Cannes previously, most recently with 2011's Las Palmas, which won best short before becoming a viral hit. Indie Sales handles sales.
Other possible Swedish selections could include Fanni Metelius' debut feature The Boyfriend, Katja Wik's debut feature The Ex-Wife and Amanda Kernell's 1930s-set coming of age story Sami Blood.
Denmark's Nicolas Windng Refn seems a shoo-in to return to the Croisette (after Drive and Only God Forgives) with his Los Angeles-set The Neon Demon, with a cast featuring Elle Fanning, Jena Malone, Keanu Reeves and Christina Hendricks. The French connection should also help — Gaumont and Wild Bunch co-financed and co-handle sales.
Other Danish contenders could include Shahrbanoo Sadat's Afghanistan-set Wolf & Sheep and Nicolo Donato's World War Two emigration story Across The Waters and Peter Schonau Fog's You Disappear, although the latter might not be ready in time for May.
From Iceland, Gudmundur Arnar Gudmundsson's debut feature Heartstone was developed at Cinefondation (and his short Whale Valley won a special mention in Cannes competition 2013). The drama is about two boys in an Icelandic village: one pursues his first girl-friend, the other discovers new feelings toward his best friend.
Norwegian films that could be ready for Cannes include Vibeke Idsøe's $9m period story The Lion Woman, starring Connie Nielsen and widely pre-sold by TrustNordisk; and Jonas Matzow Gulbrandsen's 35mm modern ghost story Valley of Shadows, which is sold by Celluloid Dreams.
From Finland, Cinefondation veteran Juho Kuosmanen is finishing his feature debut, The Happiest Day In The Life of Olli Maki, a black-and-white story of a boxer in 1962. Another project that could be ready is Saara Cantell's Devil's Bride, which is inspired by 17thcentury witch hunts.
Eastern and South-Eastern Europe
Palme d'Or winning Serbian filmmaker Emir Kusturica may finally unveil his long-awaited On The Milky Road, in which he co-stars opposite Monica Bellucci as a man looking back over a life turned upside-down by war.
Romania could put in a strong showing. Palme d'Or winner Cristian Mungiu is hotly tipped to premiere his new film Family Photos revolving around the challenges of parenthood through the life of a small-town doctor.
He could be joined on the Croisette by Cristi Puiu with family reunion drama Sierra-Nevada and Bogdan Mirica's drama Dogs about a man who inherits land situated on a major drug smuggling route.
France-based compatriot Radu Mihaileanu's English-language romantic epic The History Of Love — French-Romanian co-production shot partly in Romania — is also being tipped for a Cannes premiere.
Other Cannes hopefuls from the region include Bulgarian Konstantin Bojanov's debut English-language film coming-of-age tale I Want To Be Like You.
Benelux
After failing to clinch a third Golden Palm with Two Days, One Night in 2014, Belgian directing duo Jean-Pierre and Luc Dardenne are expected to return for another attempt this year with The Unknown Girl, starring Adele Haenel as a doctor wracked with guilt over the death of a girl she turned away from her surgery.
Flemish hopefuls include Peter Monsaert's Le Ciel Flamand, Fien Troch's Home and Nathalie Teirlinck's Tonic Immobility.
Dutch hopes are pinned on Martijn Maria Smits' second film Wildstille, a man re-building his life after killing his girlfriend in a drink driving accident, as well as Boudewijn Koole's Norway-set The Disappearance, although it may not be completed on time.
Buzz is also growing around writer-director Martin Koolhoven's English-language Western thriller Brimstone starring Dakota Fanning as a woman on the run from her past and false accusations of having committed a crime. Guy Pearce plays a zealot preacher who is on her tail.
Russia
Ivan I. Tverdovsky's second feature Zoology – about a zookeeper who grows a tail overnight — is prompting buzz, following the critical success of his award-winning Corrections Class.
Middle East and North Africa
It has been a relatively high-profile six months for Middle Eastern cinema on the festival circuit. Will Cannes continue the trend?
Egyptian director Mohamed Diab's Clash – set against the backdrop of violent demonstrations at the end of former president Mohamed Morsi's reign – is one of the titles vying for a premiere at the festival. It is on the Pyramide International Sales slate.
Also from Egypt, first-time feature director Sherif Elbendary's off-beat dark comedy Ali, the Goat and Ibrahim - about two misfits who meet at a healer's house and bond on a mission to throw stones into the sea - is also generating good buzz
Joseph Cedar's Footnote debuted to strong notices at Cannes in 2011 and latest drama Oppenheimer Strategies starring Richard Gere and Lior Ashkenazi follows a small time operator who befriends a young politician at a low point in his life.
Other Israeli films in the running include Nir Bergman's Saving Neta, about five women interlinked by encounters with a man called Neta; Nony Geffen's Everything Is Broken Up And Dances, about an Israeli soldier who re-invents himself as a pop star; Meni Yaesh's Our Father about a bouncer who dreams of having children, and Erez Tadmor's Home Port about a sailor returning home after many years at sea.
Latin America
Chilean director Pablo Larrain's biopic Neruda – starring Gael Garcia Bernal as the famous poet – is a favourite. He was last in Cannes with his international breakthrough picture No, which played in Directors' Fortnight.
Mexican director Amat Escalante's The Untamed – about a troubled young couple whose disputes are brought to a head by a meteorite crash – is also being buzzed about as a possible Cannes entry, especially following its world sales acquisition by The Match Factory at the EFM.
Campatriot Daniel Castro Zimbron's The Darkness, about a young boy who faces his fear of a wild beast his father says roams about the forest surrounding their cabin, is another potential. It was presented at Cannes' L'Atélier co-production market in 2014. Memento Films International is selling.
Argentine Lucrecia Martel's ambitious project Zama, however, will not be at the festival. Sources say post-production on the adaptation of Antonio Di Benedetto's epic 18 th century adventure was not advanced enough to submit it to Cannes.
Asia
With a May 21 release date set in his native Japan, Hirokazu Kore-eda's new film After The Storm, about a down-on-his-luck writer who tries to connect with his family, is being tipped as a strong Cannes contender. Wild Bunch is handling sales.
Compatriot Koji Fukada's Harmonium, about a man whose family life is upturned when he tries to an old friend a good turn by hiring him on his release from jail, should also be ready in time. MK2 Film is handling international sales.
Johnnie To fans will be keeping their fingers crossed that post-production has been completed on the Hong Kong filmmaker's long-awaited heist movie Three.
Other Asian hopefuls include Thai director Pen-ek Ratanaruang's Samui Song, about an actress struggling to keep out of clutches of mysterious cult.
Singapore director Boo Junfeng's new film Apprentice, about a young correctional officer who is offered the job of assistant to the chief executioner at the prison where he works, is also prompting Cannes buzz. He was last at the festival in 2010 with Sandcastle in Critics' Week.
From Korea, Park Chan-wook's The Handmaiden, about a wealthy heiress who is courted by a pickpocket after her fortune, and Na Hong Jin's thriller Gok Seong are prompting buzz.
Australia and New Zealand
Australian candidates include Garth Davis's Lion starring Nicole Kidman as the adoptive mother of Saroo Brierley, played by Dev Patel, a Tasmania-based businessman who used Google Earth to locate his biological family back in Indian. It is Davis's debut feature after co-directing Top Of The Lake with Jane Campion.
Australian director Cate Shortland's psychological drama Berlin Syndrome, about a backpacking photojournalist who is imprisoned by a man in Berlin after a holiday fling, is also nearing completion but there's no word whether it was being positioned for a Cannes slot.