Studio Babelsberg's co-production of the upcoming Captain America sequel and Steven Quale's action film The Lake are to benefit from new German funding specifically targeted at VFX studios.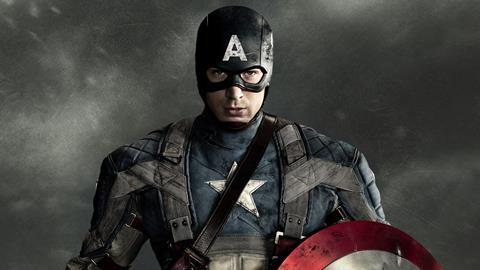 The new opportunities came after the Munich-based regional film fund FFF Bayern extended its dedicated international co-production funding programme to include support for VFX producers based in Bavaria.
According to Ilse Aigner, Bavaria's Minister for Economics and Media, Energy and Technology, the additional funding would support local companies "in this difficult international competitive market", bolster Bavaria's position as a VFX hub and, simultaneously, benefit the overall sector as the measure will bring additional productions to Bavaria.
VFX studio Trixter was awarded $495,000 (€450,000) for the virtual shoot of Captain America: Civil War in order to begin work on the production from the end of August.
The co-production between Marvel Studios' Vita-Ray-Dutch Productions III and Studio Babelsberg is being directed by Anthony and Joe Russo, with a cast led by Chris Evans, Robert Downey Jr., Scarlett Johansson and Daniel Brühl.
FFF Bayern's advisory board also decided to allocate $302,000 (€275,000) to ScanlineVFX for the digital sets it will be creating for Steven Quale's action film The Lake, based on a screenplay by Luc Besson and Richard Wenk.
Besson's EuropaCorp will be producing the European co-production with Studio Babelsberg with a cast including Sullivan Stapleton, Charlie Bewley, Sylvia Hoeks, Oscar-winner J.K. Simmons and local German actor Clemens Schick known for films including Casino Royale and Berlinale 2014 competition film Praia do Futuro.
Games of Thrones, Shannara
The fifth season of Games Of Thrones and the new Viacom/MTV fantasy series Shannara have received backing from the neighbouring regional fund MFG Baden-Württemberg's new production support targeted at German line producers working on VFX-laden international film and TV productions
The Oscar-winning VFX supervisor Jörn Großhans at Stuttgart-based Mackevision Medien Design received $165,000 (€150,000) for the handling of visual effects for Games Of Thrones, while Mackevision and Pixomondo und were awarded $330,000 (€300,000) for MTV NZ's Shannara, based on Terry Brooks' fantasy adventure novel.