The industry veteran has left K5 Media Group to serve as Ashok Amritraj's president of international, effective immediately.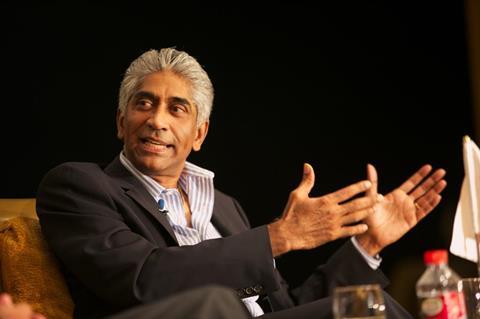 Clifton will continue to be based in London and will travel frequently to Los Angeles.
He replaces Eric Christenson, who served four years at Hyde Park International and departed the company in December through mutual consent.
Hyde Park International heads to the EFM in Berlin next month with the horror-thriller Prey starring Logan Miller from The Walking Dead and Scouts' Guide To The Zombie Apocalypse alongside Kristine Froseth, who can next be seen in Sundance world premiere Rebel In The Rye.
Franck Khalfoun directs the story about an unruly adolescent sent to what everybody believes to be an uninhabited island. The project is in post and Amritraj's (pictured) Hyde Park is co-producing with Blumhouse Productions.
Clifton was a partner and head of sales at K5 Media Group and prior to that held executive posts at Universal and Polygram.