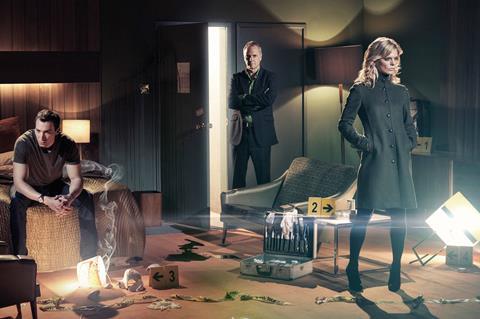 UK sales and production outfit Carnaby International has launched a joint-venture with production facilities provider Focus24 that will see the companies team on a £12m post-production and VFX fund.
Mark Foligno, former managing director of London post-production house Molinare, has been hired to head up the new arm as head of post-production and development.
The hire follows the recent addition of Tim Grohne to the Carnaby team, who joined last year as president of international sales and production.
The alliance between Andrew Loveday, CEO of Carnaby International, and Ben Mitchell, CEO of Focus24, follows the latter's acquisition of camera and lighting company Filmscape, which will allow Carnaby to offer projects post-production services as well as camera hire.
The £12m fund has been raised by Carnaby from private sources and producers will be able to apply for funding to cover their post and VFX costs in return for equity.
"The hope is to attract and nurture top creative filmmaking talent," commented Loveday. "Our ambition has always been to offer a full 360 proposition and the new investment fund will provide a vital resource for independent filmmakers who often struggle to finance costly VFX work and run out of funds long before reaching the post process.
"With this burden removed, this frees up producers to focus on the creative process and deliver a more visually stunning film. Carnaby's roots are in production so we understand the mechanics and know what filmmakers need."
Mitchell added: "We're delighted to be partnering with Carnaby and play our part to enrich the opportunities for quality British independent film. It's very exciting for us to be working more closely with some of the industry's top emerging and established talent. We are passionate about what we do and independent filmmakers are equal in those stakes."