Novel spent 19 weeks on NY Times best sellers list.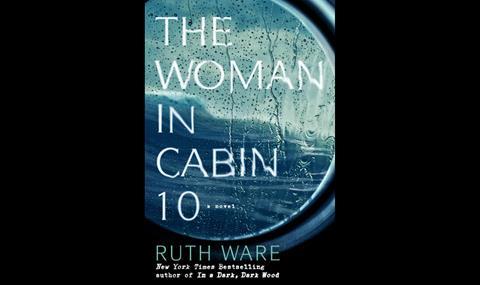 CBS Films has acquired screen rights to Ruth Ware's novel The Woman In Cabin 10.
Hillary Seitz will write the script and The Gotham Group will produce.
Published by Scout Press, an imprint of Simon & Schuster, The Woman In Cabin 10 follows journalist Lo Blacklock who is given the travel magazine assignment of a lifetime, a week on an ultra-luxury cruise ship.
The dreamlike experience is shattered when she witnesses a woman being thrown overboard and all passengers are accounted for the following morning, like nothing happened.
"Ruth Ware has crafted a beautiful and sophisticated mind-bending thriller. We look forward to working with Hillary, The Gotham Group and the terrific team at Simon & Schuster to bring The Woman In Cabin 10 to movie going audiences around the world," commented Terry Press, president of CBS Films.
Seitz's previously wrote Eagle Eye and Insomnia. The Gotham Group is the team behind The Maze Runner.
Eve White at Eve White Literary Agency, UK represents Ruth Ware. UTA and Sloane, Offer, Weber & Dern represent Hillary Seitz and Gotham is represented by WME. Mark Ross is overseeing the project for CBS Films.