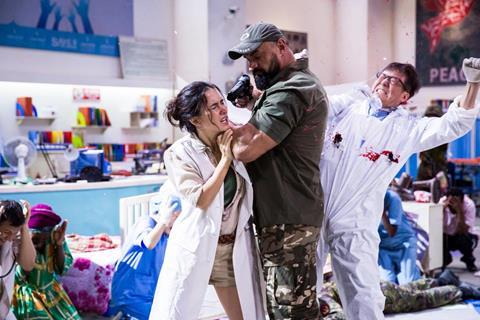 Hong Kong-based Celestial Tiger Entertainment (CTE) has acquired first and exclusive pay-TV rights to Chinese blockbuster Wolf Warrior 2, which has grossed more than $850m in mainland China.
CTE also announced that it has acquired Chinese fantasy adventure film Wu Kong. Both films are being handled by CMC Pictures, the sales arm of Li Ruigang's China Media Capital (CMC), which picked up international rights from the producers.
The two acquisitions also cover pay-per-view (PPV), video-on-demand (VOD) and over-the-top (OTT) rights for CTE's channels, Celestial Movies and cHK, in Malaysia, Brunei, Indonesia, Singapore and the Philippines.
Wolf Warrior 2, an Africa-set action film directed by and starring Wu Jing, is China's highest grossing film ever, breaking the previous record set last year by Stephen Chow's The Mermaid. The film also holds the all-time record for the second biggest gross for a single territory, behind Star Wars: The Force Awakens with $936.7m in North America.
Directed by Derek Kwok and starring Eddie Peng, Wu Kong grossed around $104m in mainland China in July, making it one of the biggest local films since the peak Chinese New Year box office period.