EXCLUSIVE: Third instalment in gangster trilogy will hit Japanese screens in October.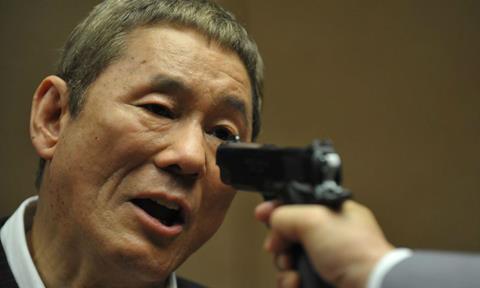 Paris-based Celluloid Dreams is joining forces with Takeshi Kitano once again to sell Outrage Coda, the third installment in his high-octane gangster thriller trilogy, in which he reprises his role as veteran Yakuza lieutenant Otomo.
The deal continues a long-running collaboration between Takeshi Kitano's company Office Kitano and Hengameh Panahi's Paris-based Celluloid Dreams, which has handled international sales on 14 features by the Japanese director.
The film follows on from the 2010 Outrage and 2012 Outrage Beyond [pictured], revolving around the fierce war between rival gangs, the Sanno and the Hanabishi, which ended in the defeat of the Sanno clan.
Outrage Coda sees Sanno member Otomo return from exile in Korea, where he has been working with local crime organisations, and attempt to rebuild his old gang with the support of his new Korean allies as well as settle old scores.
Masayuki Mori and Takio Yoshida are producing with crew including composer Keiichi Suzuki and cinematographer Katsumi Yanagijima. It is a Bandai Visual, TV Tokyo, Warner Bros. Pictures Japan, Tohokushinsha Film Corporation and Office Kitano Production. Warner Bros. Japan and Office Kitano are releasing the film in Japan on October 7.
Celluloid Dreams will be introducing the film to international distributors in Cannes with a premiere at a festival later this year.