Lionsgate to release sci-fi adventure in Spring 2019.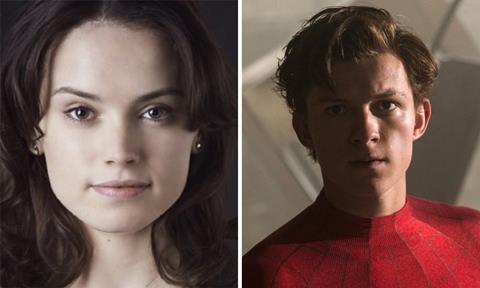 Chaos Walking, one of the marquee Cannes pre-sales titles on Patrick Wachsberger's recent Lionsgate International slate, will open on March 1 2019 in wide release.
Lionsgate will distribute the film in the US starring Tom Holland, star of the number one worldwide release Spider-Man: Homecoming, and Daisy Ridley from the Star Wars franchise.
Doug Liman directs Chaos Walking based on the YA novel by A Monster Calls author Patrick Ness.
The story centres on a future world where there are no women and all living creatures can hear each other's thoughts through a stream of images, words and sounds called The Noise. A young man and woman find each other and set out to uncover the secrets of their existence.
Liman's action comedy American Made starring Tom Cruise will open through Universal on September 29.
Ridley will next be seen in Murder On The Orient Express, which Fox releases in North America on November 10, and Star Wars: The Last Jedi through Buena Vista on December 15.