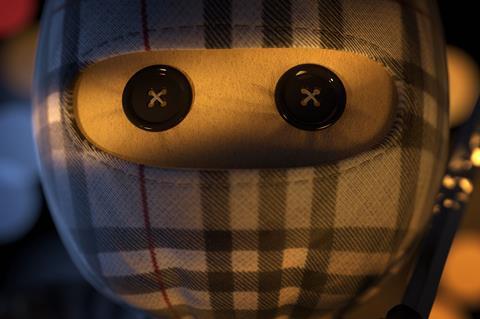 Family film Checkered Ninja has set a new record for a Danish film's opening week at local box office, selling 345, 947 tickets in its first eight days of release (including sneak previews). Excluding sneak previews, the seven-day opening week figure was 305,429. Nordisk released the film on Christmas Day.
It also had the best four-day opening for a Danish movie ever – 222,760 tickets, surpassing last year's record-setter The Purity of Vengeance which was on 215,910.
Checkered Ninja also had the best-ever opening for any animated feature (including studio films) in Danish cinemas.
Director Anders Matthesen's third feature will top his other two hits – 2004's Terkel In Trouble (total 376,188 tickets sold) and 2009's Black Balls (405,057).
Checkered Ninja is produced by executive producer Cemille Matthesen as well as Trine Heidegaard (producer on Terkel In Trouble) and Anders Mastrup.
Trine Heidegaard and Anders Mastrup produce, and Cemille Matthesen executive produces.
Copenhagen-based animation company A.Film, whose credits also include The Incredible Story of the Giant Pear, produces. Co-producers are Sudoko ApS, Pop Up Production and DR. The Danish Film Institute backed the film.
Thorbjørn Christoffersen (Ronal The Barbarian) served as animation director.
The voice cast includes Matthesen (who is also an actor and comedian), Alfred Bjerre Larsen and Emma Sehested Høeg
The story, adapted from Matthesen's 2016 debut novel, is about a boy, Aske, whose uncle gives him a Ninja doll after a trip to Thailand. The doll turns out to be alive and can help Aske with his problems at school, Aske wants to return the favour but the ninja is possessed and wants revenge.
LevelK handles international rights and will be selling the film at Berlin's EFM.