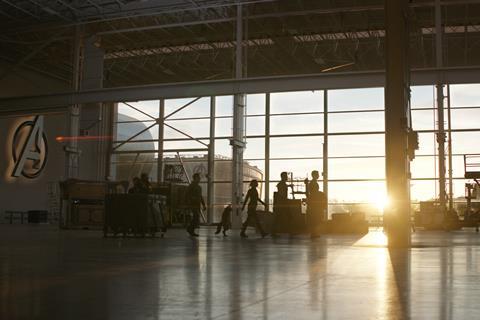 Disney/Marvel Studios' Avengers: Endgame opened to a gigantic $330.5m (RMB2.22b) in China over five days (April 24-28), smashing almost 30 box office records along the way.
These include the biggest opening day including midnight shows on $107.75m (RMB724m), the biggest single day on $81.86m (RMB550m) on Saturday and the fastest film to hit RMB2b (within four days).
It is already China's 13th biggest film overall and the fourth biggest foreign film of all time, behind 2017's The Fate Of The Furious, 2015's Furious 7, and its predecessor 2018's Avengers: Infinity War (which it will surpass in a day or two).
Although it is not new for Hollywood tentpoles to get a lion's share of the screenings, Avengers: Endgame took up more than 80% of the slots since its opening on April 24, two days earlier than North America. It accounted for more than 95% of the week (April 22-28)'s total box office gross.
While many new releases were pushed back to avoid Avengers: Endgame, one local film decided to stay put. Renowned Tibetan director Pema Tseden's latest film Jinpa opened on April 26 and grossed $700,000 from its first three days. It is a respectable for a niche Tibetan-language art film which won the Orizzonti award for best screenplay at last year's Venice. It is already 4.5 times more than the lifetime total of Tseden's last film Tharlo.
A lack of available screens is a common problem for many Chinese arthouse films. When attending Jinpa's premiere, the film's producer Wong Kar Wai said, "We locked down our date before Avengers 4 did. The other releases have since moved away and we could move too, but where could we go? The space for art films is limited. We could say that there's almost no space. Now we finally have an arthouse cinema alliance. It's like giving up on ourselves if we stay away."
Released through the National Alliance of Arthouse Cinemas, Jinpa, with its Chinese title translating as "Ran Over A Sheep", is a story of revenge and redemption between a truck driver and a hitchhiker who share the same name of the title.
Elsewhere in the seven-day chart, Hong Kong anti-corruption thriller P Storm added $5m for $111m; Indian black comedy Andhadhun grossed $3m for a cume of $44.7m, and Japanese murder mystery The Crimes That Bind grossed $800,000 to take $9.4m on its third week.