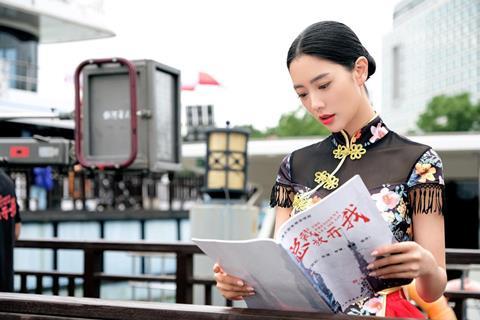 Local comedy Big Red Envelope, starring Bao Bei'er and Clara Lee, remained in pole position in its second weekend at the China box office (January 29-31), according to figures from Artisan Gateway, grossing $7.4m for a cumulative total of $22.6m.
Universe Entertainment's Shock Wave 2 came in second with $6.4m over the three-day weekend, pushing it to a cume of $186.5m. Coming in third with $5.5m, HG Entertainment's melodrama A Little Red Flower has reached an even mightier cume of $207.2m.
Animated feature Wish Dragon, co-produced by Base Media, Tencent Pictures and Sony Pictures Animation, came in fourth with $3.1m for a cume of $18.8m, while comedy Warm Hug came in fifth with $2.5m and has now reached a cume of $126.6m.
Revenues for the weekend as whole came to $32.8m, according to Artisan Gateway, down 12.5% from $37.5m the previous weekend, but this period in the run-up to Chinese New Year, when no big titles are released, is usually quiet. Box office is expected to pick up again on February 12 when a raft of big local productions will be rolled out.
Most cinemas in mainland China are operating at 75% capacity, with reductions in areas that have had localised outbreaks of Covid-19. However, the Hong Kong film industry was recently dealt a further blow with news that Hong Kong cinemas, which closed in December due to the territory's fourth wave of Covid, will remain shuttered until at least February 17, missing the entire Chinese New Year holiday period.