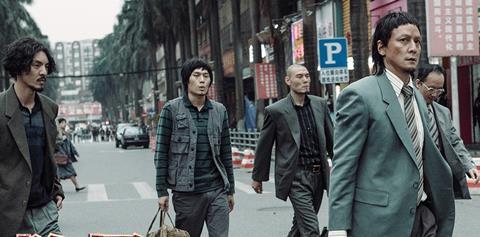 Emperor Motion Pictures' crime thriller Caught In Time topped the China box office over the weekend (November 20-22), according to figures from Artisan Gateway, grossing $30.3m in its opening three days.
Directed by Lau Ho-leung, the film stars Daniel Wu and Wang Qianyuan in the story of a detective tracking down a gang of criminals ten years after they initially evaded arrest.
Local war epic The Sacrifice slipped to second place after four weekends in pole position, grossing $6m for a cumulative total of $160.9m. Co-directed by Frant Gwo, Guan Hu and Lu Yang, the film was produced to celebrate the 70th anniversary of China's entry into the Korean War.
Paw Patrol: Mighty Pups, a US-Canada family animation, came in third over its second weekend, grossing $3.3m for a cume of $9.6m. STX Films' action thriller Greenland, starring Gerard Butler, came in fourth with $3.2m in its opening three days, followed by Japanese animation Children Of The Sea, which also opened on November 20, and grossed $2.2m over three days.
The opening of Caught In Time, a strong action title with major stars, helped boost the weekend box office up by 45% to $51.4m, compared to the previous weekend when there were no big new releases. China's box office for the year to date stands at $2.4bn, down 73% on this point in 2019.
While China's box office is usually quiet at this time of year, following the National Day holidays in early October, there are a few US studio titles and local productions that could lift box office before the year-end season kicks in. Monster Hunter, which reunites producers and talent from the hugely successful Resident Evil franchise, is scheduled to open December 4, along with The Invisible Man and Edko Films' CGI fantasy Soul Snatcher, starring Chen Linong and Li Xian.
Monster Hunter is based on the Capcom video game, which like the Resident Evil franchise is popular in China, and has local tech giant Tencent as an equity investor in the film.
Warner Bros has also confirmed that Wonder Woman 1984, starring Gal Gadot, is scheduled for a theatrical release in China on December 18. Chinese netizens have been lobbying for the film to hit theatres since Warner Bros announced that it would premiere on HBO Max and in US cinemas that are open on December 25. The original Wonder Woman grossed $92.9m (RMB610m) in China in 2017.