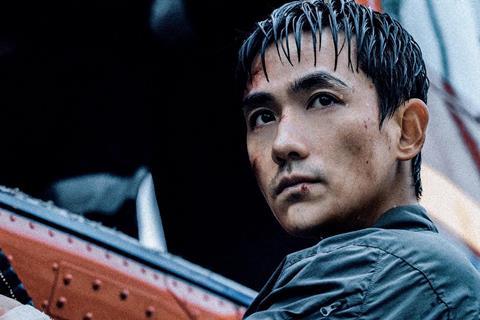 Local disaster movie Cloudy Mountain topped the Chinese box office over the weekend September 17-19, according to figures from Artisan Gateway, grossing $19.1m in its opening three days.
Directed by Li Jun, the film tells the story of a father and son attempting to save a town after a series of natural disasters, including severe subsidence that traps a busload of people in an underground cave. The cast is headed by Zhu Yilong, Huang Zhizhong, Chen Shu and Jiao Junyan. Filming took place in Shuanghe Cave in Guizhou province.
The film pushed Disney/20th Century Studios' Free Guy into second position after three weeks in the top spot. The sci-fi action film starring Ryan Reynolds grossed a further $4.8m over the three-day weekend, for a cumulative total of $85.1m. It was followed by Hong Kong-China action film Raging Fire, which took $4.5m for a cume of $193.7m.
Two local films opened on September 19 and entered the weekend top five on the strength of their first day box office. Zhao Tianyu's drama All About My Mother, which is playing in competition at the Beijing International Film Festival (September 21-29), grossed $4.7m, while romantic drama To Be With You, co-directed by Lin Ziping and Sun Rui, took $2.6m.
This coming weekend is expected to be relatively quiet ahead of China's National Day holidays (October 1-7), when a slew of big-budget patriotic local films will be released. These include The Battle At Lake Changjin, co-directed by Chen Kaige, Tsui Hark and Dante Lam; omnibus My Country, My Parents, which has segments directed by Wu Jing, Zhang Ziyi, Xu Zheng and Shen Teng; and Huayi Brothers' Railway Heroes, directed by Yang Feng and starring Zhang Hanyu.