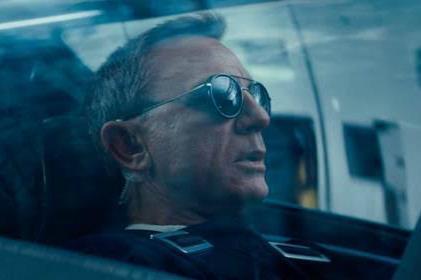 Disney/20th Century Studios' Free Guy maintained its lead at the China box office for the weekend September 10-12, according to figures from theatrical consultancy Artisan Gateway, grossing a further $12.3m for a cumulative total of $75.8m.
The sci-fi action picture starring Ryan Reynolds has now grossed more than Christopher Nolan's Tenet, which was the highest-grossing US film in China in 2020 with a final tally of $66.1m. Free Guy is also the third highest-grossing US film of 2021 following Universal Pictures' F9: The Fast Saga, which grossed $215.7m, and Legendary/Warner Bros' Godzilla Vs. Kong with $190.8m.
However, several big US titles including Black Widow, Shang-Chi and Dune remain undated in China as the country focuses on domestic titles in a politically sensitive year. Even if these titles do finally receive a China release, their box office is likely to be affected by piracy.
Universal's No Time To Die, which opens in the US on October 8, has reportedly passed censorship and is listed on ticketing sites for release in October, without a specific date, and is unlikely to be released before or during the National Day holidays (October 1-7).
Local media is speculating that Universal's relationship with Chinese authorities is currently quite strong as Universal Beijing Resort will soon open. But due to Covid-19 travel restrictions, the cast and crew of the much-delayed Bond movie are unlikely to be able to visit China for promotion.
Taiwanese romantic drama Stand By Me came in second for the three-day weekend, grossing $6.1m, but has a cume of $11.9m including its opening day on September 9. Directed by Lai Meng-jie and starring Mason Lee, Ivy Shao and Tsai Jui-hsueh, the film was released in Taiwan in 2019.
Hong Kong-China co-production Raging Fire came in third with $5.7m for a cume of $185.4m, followed by Paramount Pictures' The Tomorrow War, with $3.5m for a cume of $14.4m. Japanese animation Pokemon The Movie came in fifth with $3.4m from its opening three days.