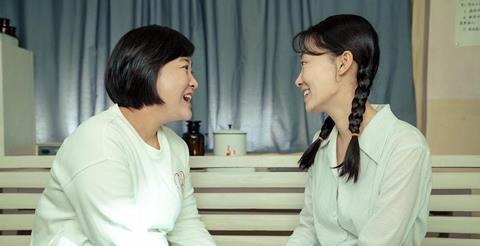 Lunar New Year releases Hi, Mom and Detective Chinatown 3 have both sailed past $600m in box office on their second weekend of release (February 19-21), according to figures from theatrical consultancy Artisan Gateway.
Beijing Culture's Hi, Mom, a time travel comedy directed by Jia Ling, inched past Detective Chinatown 3 into the top spot over the weekend, grossing $134.2m for a cumulative total of $619.4m. Wanda Pictures' Detective Chinatown 3, directed by Chen Sicheng, took an additional $45.3m for a cume of $619.2m.
IMAX screens accounted for $33m of the cume of Detective Chinatown 3, making it the third highest-grossing local language title in IMAX history.
Among other holiday releases, Huace Pictures' A Writer's Odyssey came in third over the weekend with $20.2m for a cume of $112m, followed by Endgame, directed by Rao Xiaozhi and starring Andy Lau, with $14.7m for a cume of $42.3m.
Fantawild Animation's Boonie Bears: The Wild Life took a further $10m for fifth place over the weekend and a cume of $77.4m. Like Detective Chinatown 3, the film had been postponed from release over Lunar New Year 2020, when China's cinemas were closed due to the Covid-19 pandemic.
The three-day weekend was a working weekend following the Lunar New Year holidays, during which the China box office pulled in a record $1.2bn (RMB7.8bn) in six days (February 12-17). Total box office for the weekend of February 19-21 came to $237.2m, according to Artisan Gateway figures.
Detective Chinatown 3 headed the box office for most of the holiday period, but Hi, Mom pulled ahead this past weekend propelled by strong reviews and word-of-mouth. It tells the story of a woman who travels back in time to meet her own mother and improve her life.
Record-breaking revenues over the holidays were achieved despite the fact that cinemas were operating at 75% capacity, due to pandemic safety measures, and only 50% capacity in some markets with localised Covid-19 outbreaks such as Beijing.
However, the fact that Chinese authorities had discouraged people from travelling back to their home towns over the holidays appeared to help ticket sales. With few other activities on offer, cinema-going became the most popular past-time and an opportunity to socialise with friends outside of the home.
With Lunar New Year over, the unofficial blackout on Hollywood releases also ends and Warner Bros' live-action/animation hybrid Tom And Jerry is scheduled to open on February 26, followed by Disney's Raya And The Last Dragon on March 5. The two titles will be released day-and-date on HBO Max and Disney+ respectively outside of China, where neither streaming service is allowed to operate.