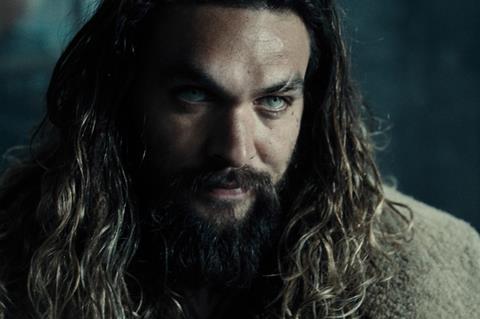 It was an unusual battle in a rather lacklustre week when three new and old films played musical chairs for the box office crown: Manhunt opened top on Friday, but holdover Justice League took it back on Saturday before Coco topped them all on Sunday.
Warner Bros and DC Entertainment's Justice League was the overall winner for the second week in the period of Nov 20-26, adding $30m for $79.3m after 10 days. It's on course to catch up with Wonder Woman and Guardians Of The Galaxy Vol. 2, but it has little chance of topping Spider-Man: Homecoming and Thor: Ragnarok.
Coco opened with $16.8m from its three-day debut, enough for it to take the weekend crown but it only came in second overall. This represented the second highest opening ever for a Disney or Pixar animated film, only behind Zootopia.
Pixar's latest animation opened third on Friday with $1.93m only. But thanks to strong word of mouth, it climbed to second place on Saturday when its box office more than tripled to $7.15m (almost tied with Justice League in first place). It finally took the No.1 spot on Sunday with $8.78m.
Unlike Coco, John Woo's Manhunt lost its momentum after topping the chart on Friday and dropped to third place on both Saturday and Sunday. It ranked third overall with $10.5m from its first three days. Woo's latest film marks his return to the action thriller genre, with Chinese actor Zhang Hanyu and Japan's Masaharu Fukuyama headlining the cast.
Local thriller Explosion, starring The Storm Looming's Duan Yihong and The Expendables 2's Yu Nan, opened in fourth with $4.6m from its first three days. It was ahead of Wong Jing's action adventure The Golden Monk on $4m for $12.2m after 10 days; Fox's Murder On The Orient Express on $3 for $31.7m after 17 days; and Thor: Ragnarok on $2.9m for $105.2m after 24 days.
Vivian Qu's Venice competition title Angels Wear White launched with $1.8m from its first three days. Thanks to the timely release with the Golden Horse Awards which handed the best director award to Qu, it has received more screening slots over the weekend, up from about 1.55% to 5%. Local online reviews have been positive too despite its serious subject matter about the sexual assault of two 12-year-old girls.
Apart from Manhunt, Hong Kong director John Woo has another film on release in China this month. His 1986 classic A Better Tomorrow, starring Chow Yun Fat and Leslie Cheung, hit Chinese cinemas for the first time with a newly restored 4K version. It earned $1.6m for $4.5m after 10 days; followed by local adventure film 77 Days on $1.3m for $11.8m after 24 days.
No major Hollywood or Chinese film is dated for this week. Fireworks, Should We See If From The Side Or The Bottom, Darkest Hour and Viking will all open on Dec 1.