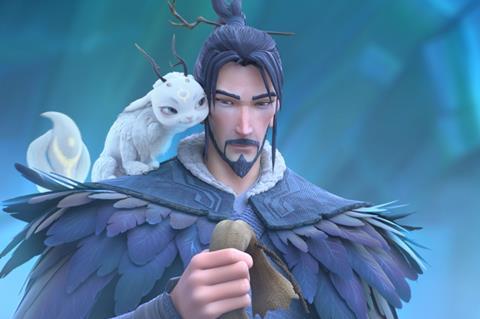 China's box office reached $580m over the National Day and Mid-Autumn Festival holidays (October 1-8) according to state media, marking the second-highest box office revenues ever over this key holiday period, behind last year's record haul.
The figures were achieved despite the fact that cinemas are running at 75% capacity due to social distancing measures. Last year's National Day holidays were particularly lucrative as they coincided with celebrations for the 70th anniversary of the founding of the People's Republic of China.
Patriotic omnibus My People, My Homeland topped the box office over the eight-day holiday period and continued in pole position over the post-holiday weekend (October 9-11) grossing a further $38.2m, according to figures from Artisan Gateway, for a cumulative total of $317.6m. Directed by nine leading Chinese filmmakers and featuring stars such as Huang Bo, Ge You and Wang Baoqiang, the film features five stories about poverty alleviation in China.
Animated feature Jiang Ziya: Legend Of Deification came in second over the holiday period, as well as last weekend, when it grossed $10.2m for a cume that has reached $216.3m. The film is a loose sequel to Nezha, which had a much higher gross at $750m, but had less competition when it played over summer 2019. In addition, local press is reporting that audiences find Jiang Ziya a more confusing and less family-friendly film than Nezha.
Peter Ho-sun Chan's Leap came in third over the weekend with $7.6m for a cume of $103.1m. It was followed by Coffee Or Tea, which took a further $7.1m for a cume of $22.1m and Jackie Chan vehicle Vanguard, which took $2.6m for a cume of $35.7m.
Local press is also predicting that China's box office is looking on track to overtake the US market in 2020. China's total box office for 2020 has hit $1.9bn, so is catching up fast with the US where 56% of cinemas are open but no big hits are scheduled for coming months and Regal Cinemas has announced it is closing its sites.
Films scheduled to open this weekend (October 16) include Steve McQueen's Widows, starring Viola Davis and Liam Neeson, and Yedinci Kogustaki Mucize, a Turkish remake of Korean hit Miracle In Cell No. 7 (2013).