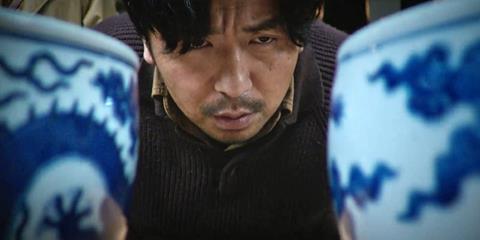 Emperor Motion Pictures' adventure mystery Schemes In Antiques retained its position at the top of the China box office in its second weekend (December 10-12), according to figures from Artisan Gateway, grossing a further $14.5m for a cumulative total of $51.6m.
Comedy thriller Be Somebody, produced by Maoyan Pictures, was again in second place, taking $9.8m for a cume of $132.3m. It was followed by Zhang Xiaolei's romantic drama Goodnight Beijing, starring Chen Bolin and Amber Kuo, which grossed $3.5m in its opening weekend.
Local animated feature I Am What I Am, produced by Cheering Times Media and directed by Sun Haipeng, took fourth position with $2.6m solely on the strength of preview screenings ahead of its December 17 opening. The film is one of two titles that will launch across the IMAX network this weekend, the other being Fireflies In The Sun, the sequel to hit crime drama Sheep Without A Shepherd.
Long-running patriotic blockbuster, The Battle At Lake Changjin, held its position at fifth in the weekend chart, grossing $1.4m for a cume of $899.4m. It is already China's highest-grossing film ever and the biggest film worldwide in 2021.
Total box office for the weekend was $36.8m, according to Artisan Gateway, a decline of 28% from the previous weekend take of $51.4m. China's box office for the year is currently standing at $7.05bn, which is a decline of 26.2% on the same point in 2019.