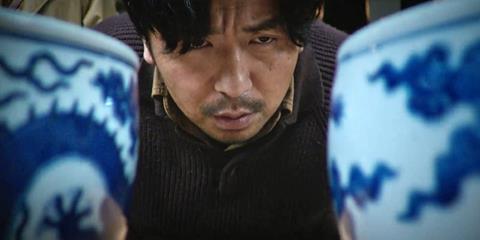 Emperor Motion Pictures' adventure mystery Schemes In Antiques opened in first position at the China box office over the weekend weekend (December 3 -5), according to figures from Artisan Gateway, grossing $25.6m in its first three days.
Directed by Derek Kwok, the film is based on Ma Boyoung's novel Antique Central Bureau and stars Lei Jiayin, Li Xian, Xin Zhilei and Ge You.
Comedy thriller Be Somebody dropped into second position after three weeks on top, grossing $13.3m over the weekend for a cumulative total of $117m. It was followed by romantic drama Your World, Without Me, which grossed $3.1m in its opening weekend, and horror thriller The Door Lock, which took $1.8m for a cume of $36.1m.
Still holding a place in the top five after more than two months, long-running patriotic blockbuster, The Battle At Lake Changjin, which is also China's highest-grossing film ever, took a further $1.7m for a cume of $897.2m.
However, the big surprise at the weekend box office was the appearance of a Korean title for the first time in six years. Although it had a limited release and didn't break the weekend top ten, the release of Jung Se-kyo's 2020 comedy, Oh! My Gran (Oh! Moon-Hee), is a significant development in the thawing of relations between Seoul and Beijing.
The film, which took $172,000 (RMB1.1m) in its opening weekend, tells the story of a grandmother with Alzheimer's disease who is the only witness when her granddaughter is injured in a hit-and-run accident.
Korean films have been banned in China since 2016 when Beijing objected to the Korean government's deployment of the THAAD US missile defence system. However, there have been several signs of a thaw this year, including visits of Korean actors and singers to the Chinese mainland, and the signing of a strategic partnership between state-owned broadcast groups, China Central Television (CCTV) and Korea's KBS.
In addition, 2022 marks the 30th anniversary of China-South Korea diplomatic relations and is also the year in which Beijing hosts the Winter Olympics (February 4-20), an event for which it would likely welcome Korea's cooperation.
However, the winter chill remains in full force for Hollywood films, despite the recent release of Dune and No Time To Die, with no US titles scheduled for release until the end of the year. The next US title expected at this point is Warner Bros' The Matrix Resurrections, which has been scheduled for January 14, 2022.