Pirates Of The Caribbean takes weekly crown; Dangal hits $160m.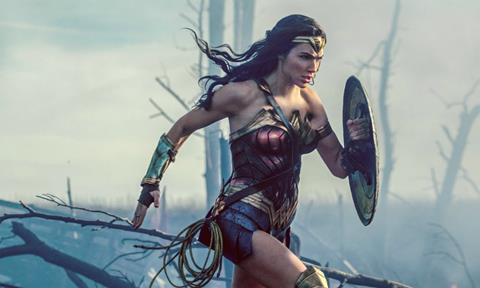 Thanks to the Dragon Boat Festival and the Children's Day holidays, last week's box office soared by approximately 53% week-on-week, heralding a strong start to the summer months.
Disney's Pirates Of The Caribbean: Dead Men Tell No Tales benefited greatly from the non-weekend holidays and retained its No.1 spot at the Chinese box office in the week of May 29-June 4.
It added $73.6m for a 10-day total of $140.5m, making it China's ninth highest grossing film this year. China continued to be the top market for the film worldwide.
Wonder Woman, a rare female-led superhero tentpole, beat Pirates 5 and opened top over its three-day opening weekend with $37.7m. But the Warner Bros and DC Comics film failed to snatch the weekly crown from Pirates 5 and had to settle for second place overall.
Indian wrestling drama Dangal still showed strong traction after one month and maintained well in third place with $29.8m. Standing at $164.6m after 31 days, it has surged past xXx: The Return Of Xander Cage, Kong: Skull Island and Resident Evil: The Final Chapter to become the fourth highest grossing film this year, behind Furious 8, Kung Fu Yoga and Journey To The West: The Demons Strike Back.
The surprise hit is expected to spend more time on the charts with a one-month extension given for its release until early July.
Also capitalising on the Children's Day holiday, Japanese animation Doraemon the Movie 2017: Nobita's Great Adventure In The Antarctic Kachi Kochi opened in fourth place with $16.3m from its first six days. It has become the second highest grossing Doraemon film in China, after 2015's smash hit Stand By Me Doraemon.
The next three places went to holdovers: period action film God of War on $3.9m for $8.0m; local animation The Three Little Pigs on $1.8m for $3.2m; and showbiz comedy Didi's Dream on $1.6m for $3.8m, all of which were for their nine-day total.
Beautiful Accident debuted in eighth place with $1.6m from its first three days. Directed by Malaysia-born Taiwan-based Ho Wi Ding, the fantasy comedy stars Gwei Lun Mei as a successful lawyer who wakes up, after a car accident, to find herself in a new life as a mother and a wife.
Two local animations completed the weekly top 10: My King My Father on $1.5m for $1.9m after nine days and the re-release of 2015's Happy Little Submarine Magic Box Of Time on $1.2m for $1.48m after eight days.
This week is packed with a dozen of new titles that have to fight hard for screens, as The Mummy, dated for June 9, will get the widest release.