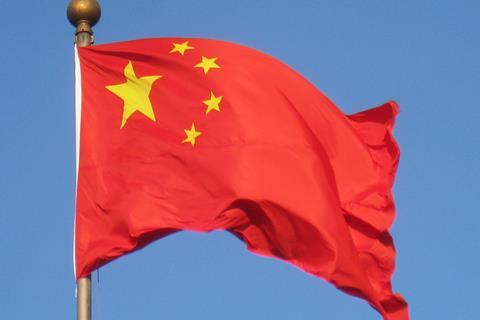 China's media regulator, the State Administration for Radio and Television (SART), has published draft legislation that increases restrictions on foreign content on Chinese TV and online video platforms.
The new rules ban foreign content completely during the primetime hours of 7-10pm, unless special approval is granted by SART. During the rest of the day, the quota on foreign programming has been increased from 25% to 30% of total daily airtime on broadcast TV channels. Online platforms will also have to limit foreign content to 30%.
SART said the restrictions were necessary for the "protection of social stability" and to limit content that "deviates from core socialist values". Typically, Chinese draft legislation is submitted for a one-month public consultation period before being passed into law.
China had already banned foreign films and TV series from being broadcast during primetime, under regulations issued in 2004, but the new rules extend this restriction to other types of foreign content including animation, documentary, educational programming, variety shows and sports.
The background
Restrictions on foreign content on Chinese online platforms were only introduced on April 1, 2015. Under these rules, foreign series were limited to no more than 30% of the total number of shows on each streaming platform, and all overseas series had to be submitted for censorship and obtain a permit before they could be streamed.
Before April 2015, a large number of US and UK TV series were being streamed in China, sometimes shortly after their broadcast in Western markets, but the new rules reduced the volume significantly. Due to the time it takes to clear censorship, the time lag between their availability in Western markets and China was also increased.
Headed by Nie Chenxi, SART is one of several new regulatory bodies established by the Chinese government earlier this year following the abolition of the State Administration of Press, Publications, Radio, Film and Television (SAPPRFT). Under the direct supervision of China's State Council, the agency is responsible for all radio and television policy, including content review and censorship, excluding broadcast news.
Since its establishment, SART has also been cracking down on Chinese content with several shows being pulled from local online platforms including Youku's version of Saturday Night Live and drama series Guardian, based on a popular gay-themed sci-fi novel.
However, film is under even stricter government supervision as the newly-established Film Bureau, rather than being under the State Council, is directly under the propaganda department of the Communist Party.