Nordic exhibitor is the largest theatre operator in Scandinavia and the Baltics.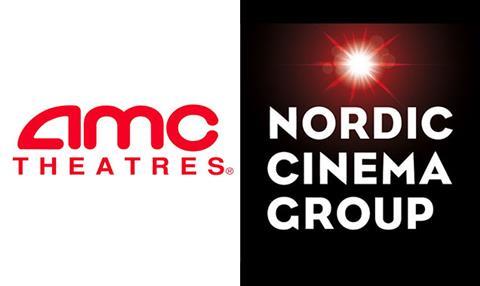 AMC Theatres, the American cinema chain owned by China's Dalian Wanda Group, has entered into an agreement for the acquisition of Nordic Cinema Group, the largest cinema operator in the Nordic and Baltic regions of Europe.
Nordic Cinema Group operates 68 theatres with 463 screens and has a substantial interest in a further 50 associated theatres with 201 screens across the Nordic and Baltic territories. It holds the number one market share position in Sweden, Finland, Estonia, Latvia and Lithuania, and is number two in Norway.
The deal is an all-cash transaction valued at $929m USD (SEK 8.25bn).
In 2015, Nordic Cinema Group had approximately $349m in revenue (SEK 2.938bn), including $229m (SEK 1.928bn) in box office. In the 12-month period to September 30, 2016, Nordic Cinema Group's revenues were $375m (SEK 3.159bn).
Going forward, Nordic Cinema Group will maintain a headquarters in Swedish capital Stockholm, but will operate as a subsidiary of London-based Odeon Cinemas Group, which was acquired by AMC in July 2016.
Upon the completion of the deal, AMC will now operate 1,000 theatres and 11,000 screens across 15 countries.
"For the third time in the past 12 months, we believe we have discovered a substantial acquisition that gives AMC yet another opportunity to further expand and diversify our geographic reach and more firmly establish AMC as the undisputed leader in movie exhibition worldwide," commented AMC CEO and president Adam Aron.
"It has been our observation that Nordic is extremely well-run with a modern up-to-date theatre circuit that in our opinion offers tremendous value potential for AMC over the foreseeable future. We are also excited by the growth potential of Nordic as it moves forward with 10 theatres already in development or redevelopment," he continued.
"AMC is the world's leading movie exhibitor and we are proud to have caught their interest. They will be a perfect owner for Nordic. They share our long and successful history and our commitment to creating best-in-class movie experiences. AMC will bring valuable resources and expertise that will enable us to continue to innovate, grow and provide our customers with even greater movie experiences," added Jan Bernhardsson, president and CEO of Nordic Cinema Group.