China's online video giants are increasing investment in original content, from microfilms and web serials to feature films, in a bid to keep viewers in a fast-growing but increasingly competitive market.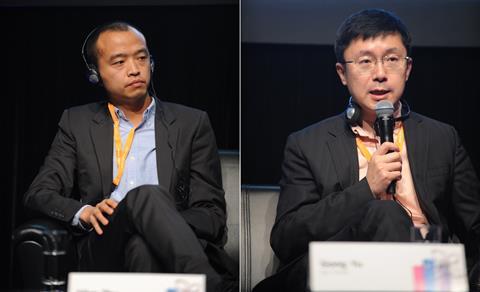 Speaking on a panel at Filmart yesterday, Youku Tudou senior vice president Allen Zhu explained how the company has started investing directly in features such as action thriller Firestorm and upcoming comedy Old Boys: The Way Of The Dragon.
Since 2012, Youku has also worked with the HKIFF on the Beautiful omnibus films. "We are able to observe audience behavior through big data technology so we can see where we should invest," Zhu said.
Co-produced by Youku, Le Vision Pictures and Ruyi Films, Old Boys is based on Xiao Yang and Wang Taili's hit microfilm and will receive a theatrical release in June.
Le Vision Pictures is a subsidiary of another online video platform, LeTV, highlighting the trend of Chinese internet companies moving into production, just as Netflix and Amazon have in the West.
iQiyi CEO Gong Yu also explained how content distributed on online platforms, such as Chinese web serial Love Apartments, is attracting more viewers than top-rating TV shows.
He added that iQiyi is exploring in-house production, but has so far been cautious, preferring revenue-sharing deals with semi-professional viewers who upload content.
"Our investment in original content is based on monetisation – if we invest one dollar how much revenue will we get from that," Gong said.
Some web serials are now being acquired by regular broadcasters such as Youku's On The Road travel show which was picked up by CCTV.
China's online video companies are also becoming more involved in marketing theatrical film releases – Youku linked with Disney and Marvel on the marketing of Captain America: The Winter Soldier, which had its Asian premiere in Beijing last night.